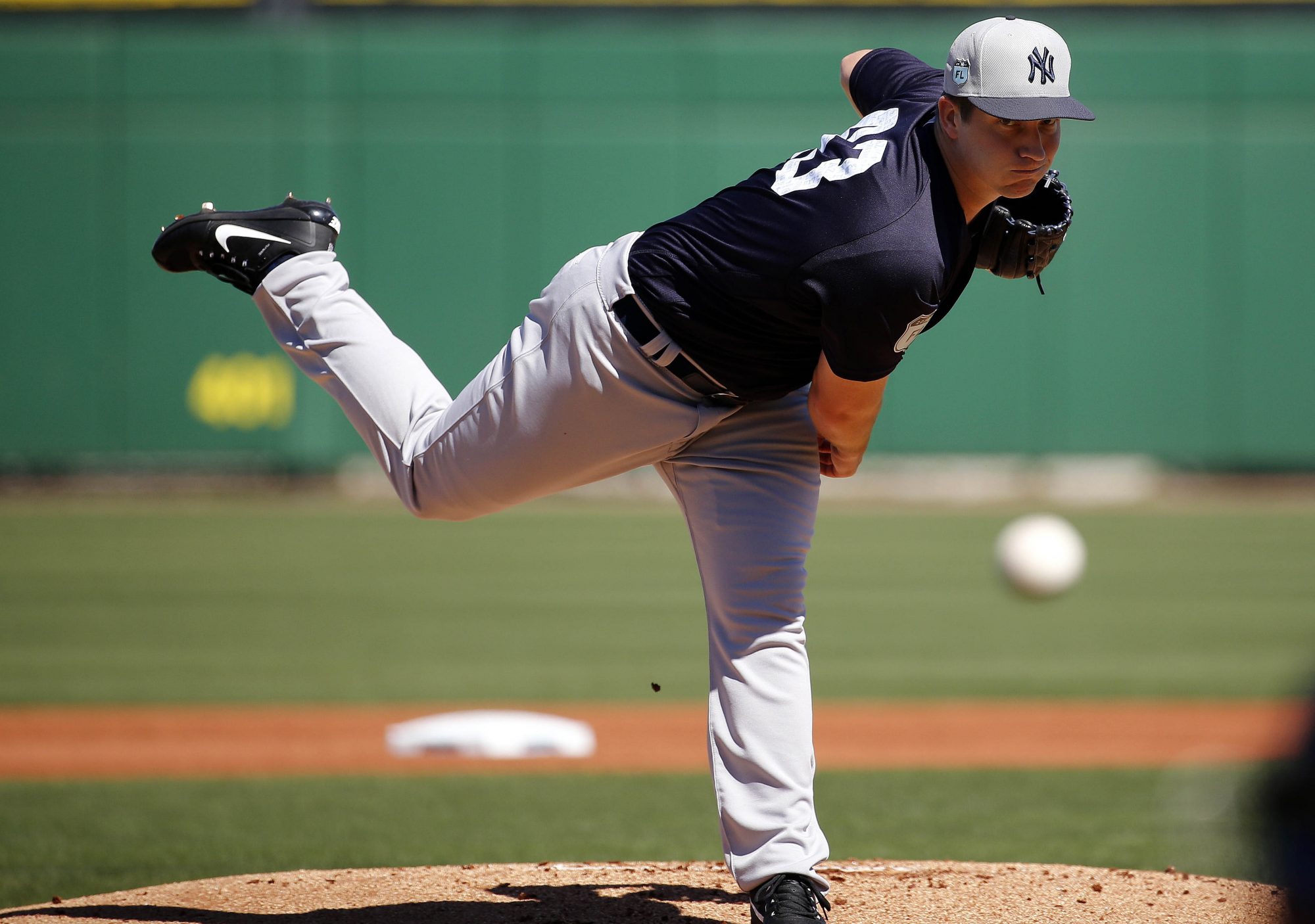 4. Adam Warren
The versatile Adam Warren, who will make the roster whether or not it's with the rotation or in the bullpen, is off to a magnificent start this spring.
Through his first two starts, the righty has struck out five batters over five innings of work and has only allowed one hit — a solo home run to Caleb Joseph in the top of the second inning in the Yankees' win over Baltimore on Thursday.
---
---
Warren, who was re-acquired from the Chicago Cubs in the deal for Aroldis Chapman at the trade deadline, has made his money in the long-relief role.
Over his five-year career, the 29-year old owns a 3.88 ERA and a 6.6 K/9 ratio as a starter compared to 3.51 ERA and 8.0 K/9 ratio as a reliever.
In 2016, Yankee starters went 5.6 innings per contest and judging by the top-heavy bullpen they contain in 2017, Warren's versatility may be too valuable to lock into one rotation spot. But we'll continue to see how it plays out.