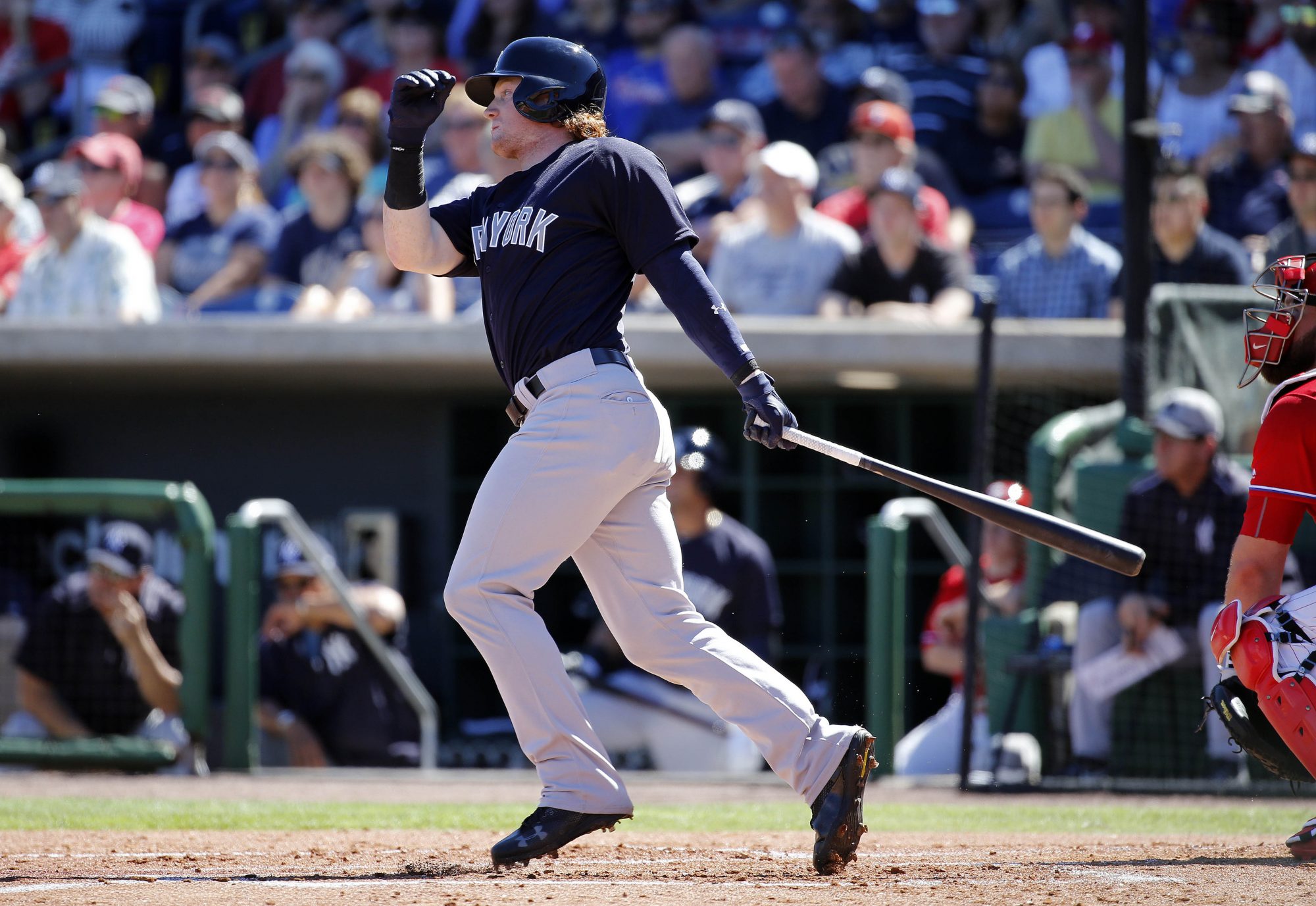 New York Yankees top prospect Clint Frazier took to Twitter on Friday night to announce his need to meet fellow redhead Ed Sheeran.
Since arriving in New York, Clint Frazier has made a name for himself on social media from asking out Instagram models, to posting workout videos and even going back and forth with Bryce Harper.
---
---
The New York Yankees top prospect added another chapter to the book of his social media endeavors on Friday night where he expressed his need to meet singer Ed Sheeran.
from one redhead to another … i've got to meet you @edsheeran ??

— Clint Frazier (@clintfrazier) March 4, 2017
It seems like Frazier might just want to meet Sheeran because they both share the trait of having strawberry red hair, or maybe he is just a fan of his music. It is probably a little bit of both.
The right-handed slugger is currently at Yankees spring training camp where he has performed to expectations thus far, sporting a .364/.364/.727 slash line which includes a triple.
Expect Frazier to bring his vibrant personality and social media presence to the Bronx once he receives his promotion, which should be sometime in the very near future.