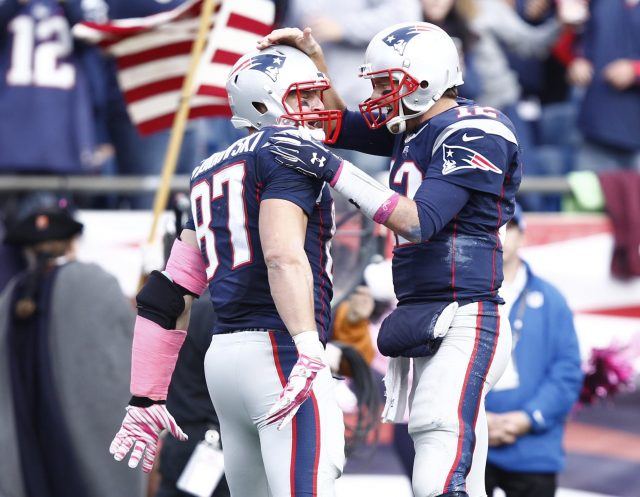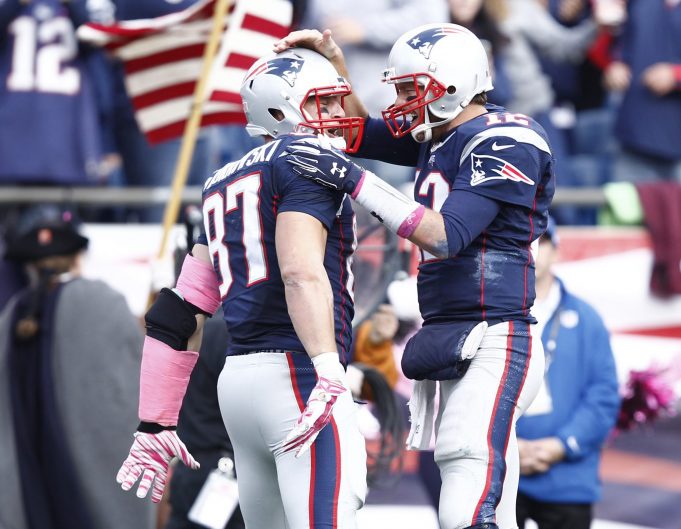 While at the Daytona 500 New England Patriots tight end Rob Gronkowski tried to get a Monster Energy girl to say 69 but failed.
While New England Patriots tight end Rob Gronkowski didn't play in this year's Super Bowl, he was at NASCAR's super bowl, the Daytona 500 on Sunday.
During the pre-race show on Fox, Gronk tried to get Monster Energy girl Ashley to say the number 69, which is his favorite number. Monster Energy is the new title sponsor of NASCAR's premier series, the Monster Energy NASCAR Cup Series. Gronk is also sponsored by Monster.
"Hey, Ashley, what's your favorite speed limit out there?" he asked Ashley in the interview. "I hope it's somewhere around 70 or something."
Ashley answered, "I am hardcore. I like to go as fast as possible."
"Oh, I like that answer," the tight end replied even though he was disappointed with the answer.
So, today's #GridWalk included @RobGronkowski interviewing a @MonsterEnergy girl. #DaytonaDay 2017 is a good day. https://t.co/vdmlQBtTo6

— FOX: NASCAR (@NASCARONFOX) February 26, 2017
Gronk picked Monster Energy sponsored driver Kurt Busch to win the Daytona 500. It's a good thing that Gronkowski isn't a NASCAR driver because I don't think he would drive faster than 69 mph.