NEW: Houston PD release police report taken on Tom Brady's missing/stolen jersey. Estimated value: $500,000 #wbz #Patriots #SuperBowl pic.twitter.com/Tik4EqTBVg

— Jim Harrington (@jejharrington) February 21, 2017
Houston police say that New England Patriots quarterback Tom Brady's missing Super Bowl LI jersey is worth half a million dollars.
N
ew England Patriots quarterback
Tom Brady
is still missing his Super Bowl jersey, and it's an extremely valuable commodity, according to a police report that was released on Tuesday by Houston, Texas authorities.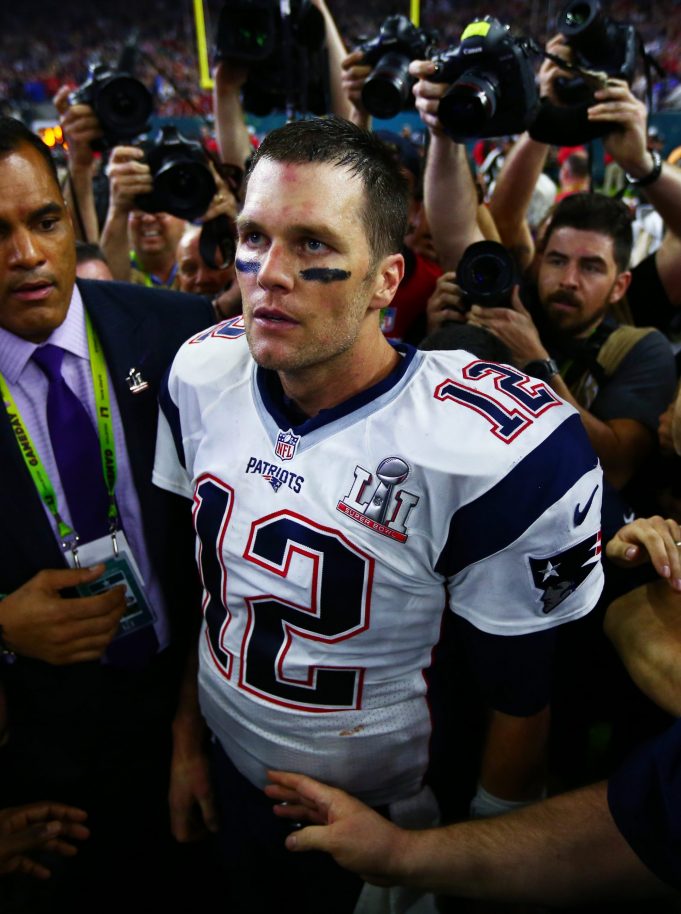 According to TMZ Sports, the police report lists Brady as the victim and the jersey in question as an "NFL New England Patriots Football Jersey," with the said value of the jersey estimated at $500,000.
Officials are classifying the theft as a first degree felony. The Major Offenders-Police Impersona/Swindle department of the Houston Police force, along with NFL security and the MLB's Texas Rangers, are investigating the case.
The Patriots quarterback noticed that his jersey was missing in the locker room after the Patriots beat the Atlanta Falcons in Super Bowl 51. Brady told owner Robert Kraft that someone stole his jersey and Kraft later told him to look online for it. The win marked Brady's fifth Super Bowl victory and he was named the game's MVP.
Houston police say that the case is still open and there are no new developments.