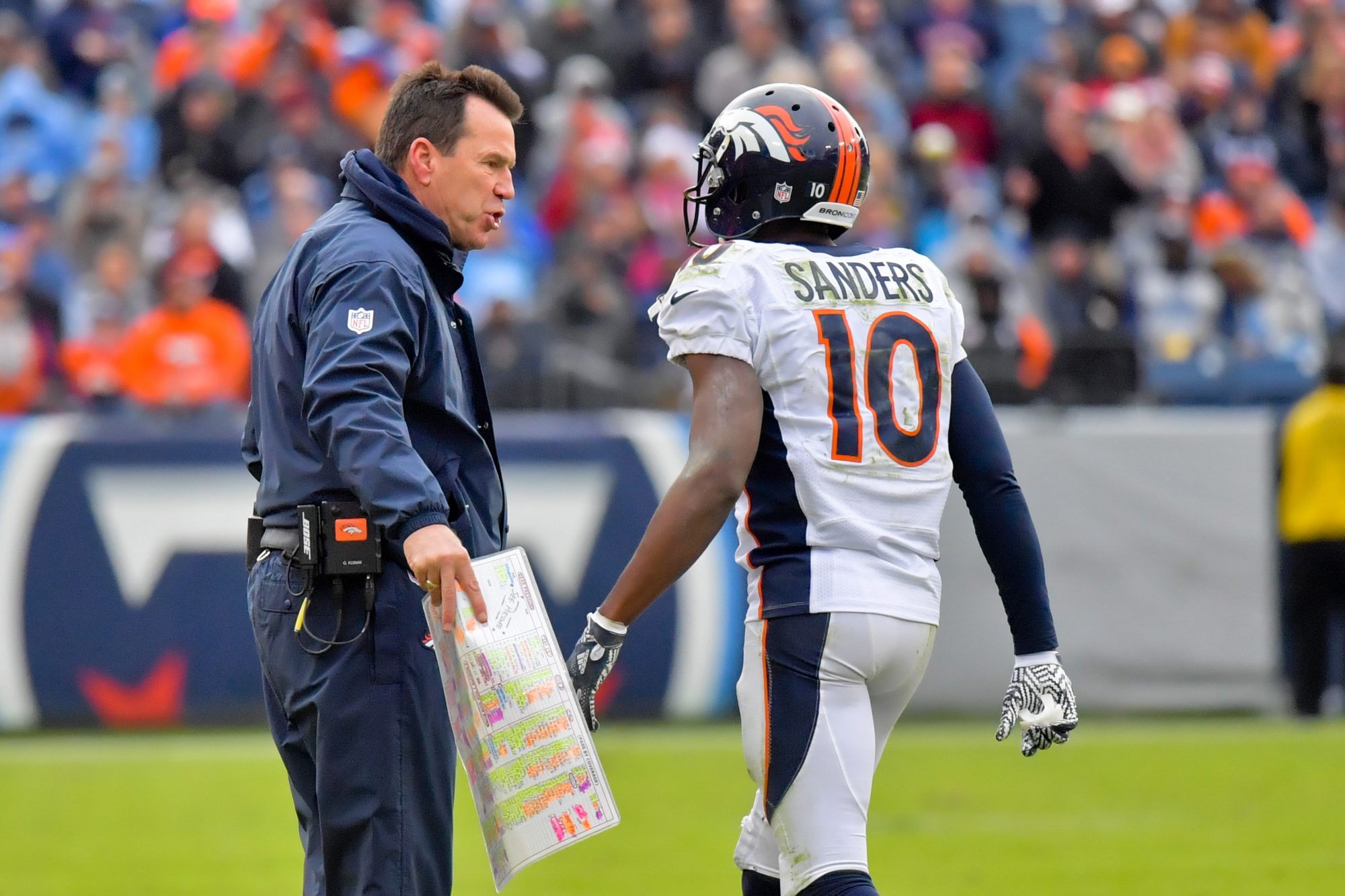 Denver Broncos wide receiver Emmanuel Sanders told the team he missed practice to witness the birth of his son. His wife says he was actually out partying.
Emmanuel Sanders told the Denver Broncos he missed a practice last November because his son was being born. His wife Gabriella says he's lying.
Sanders was actually out partying according to Gabriella, who filed to divorce the Broncos' star wideout back in October.
"When he's not playing football on the field, he 'plays the field' with numerous women whom he is or has committed adultery."

Gabby also claims Emmanuel lied to the Broncos — claiming he told the team he needed to miss a practice in Nov. so he could be in Houston for the birth of their child … which was a a lie so he could go out partying.
Missing practice is one thing; missing practice to party and using the birth of your child as an excuse is 100 percent non-cyph. Hopefully these allegations are just that, coming from a scorned lover – which would be just as terrible on her part.