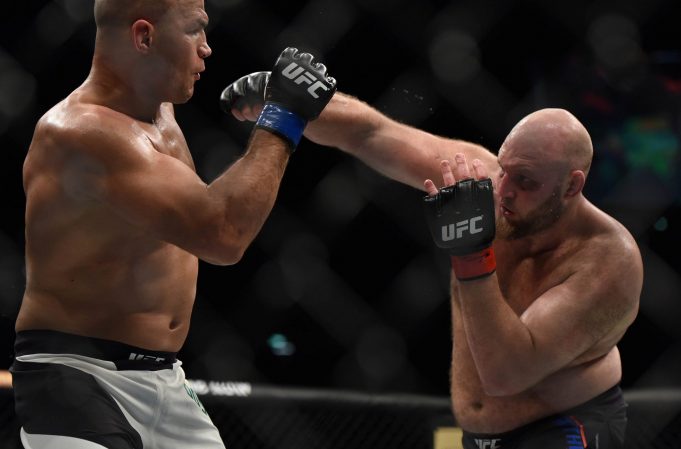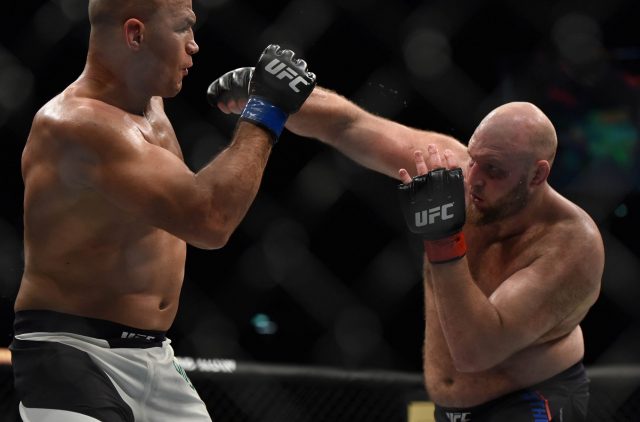 BEN ROTHWELL
Ben Rothwell is another intriguing option for Lewis. Rothwell, currently ranked fifth in the heavyweight division, would be another step up in competition for The Black Beast.
Rothwell is on the shelf until April, following knee surgery, and has requested Fabricio Werdum upon his return, but Lewis would be too good of an opportunity to pass up.
Rothwell dropped his last fight to Junior Dos Santos via unaminous decision, but remains one of the top heavyweights in the world. Lewis would be seriously tested by Rothwell, who could be an option if all else falls through.