New York Yankees outfielder Aaron Judge has made a few adjustments this spring, but what is more impressive is his handling of the media.
O
ver the past few days, the
New York Yankees
and the media have not been friends. I'm sorry, that is a horrific understatement.
They have become despicable enemies once again. Thanks to Goose Gossage and Randy Levine, the Yankees are in deep with the media. And in a time where people refuse to think before speaking, the Yankees have a young star on his way up who might make an impact both on and off the field.
After a booming start to Aaron Judge's career with a call-up last year, Judge struggled. His offseason focus was mainly on approving his plate appearance, as witnessed so far this spring training. While he entered Tampa with a shorter swing and reduced leg kick, he also exhibited familiarity with the press.
And good press is something the Yankees could definitely use.
Judge spoke with the media yesterday after a spring training workout and fielded questions like a true professional. While being asked questions about his own improvements and the entire team, he emphasized the importance of being a part of a team.
Aaron Judge: It's gonna be a fun year.

Us: ? pic.twitter.com/aZBRgJejLK

— YES Network (@YESNetwork) February 19, 2017
The Yankees had Derek Jeter to subdue the cutthroat reporters, itching for anything they could use again him. Now Brett Gardner is the player who has been proven to handle the media. But who is next?
Judge doesn't have a starting position yet, but he is working his way up to the top. A lot of that respect will also come from his attitude in the clubhouse and with the media. With so many players taking to the media with a focus solely on themselves, Judge is a breath of fresh air.
Sure, it has only been one interview. However, if that interview is any indication, Judge will serve as an excellent spokesperson to shed some positive light on the Yankees for the future.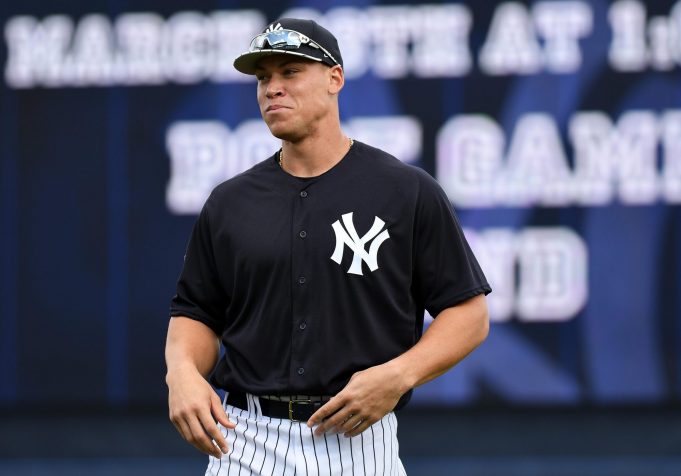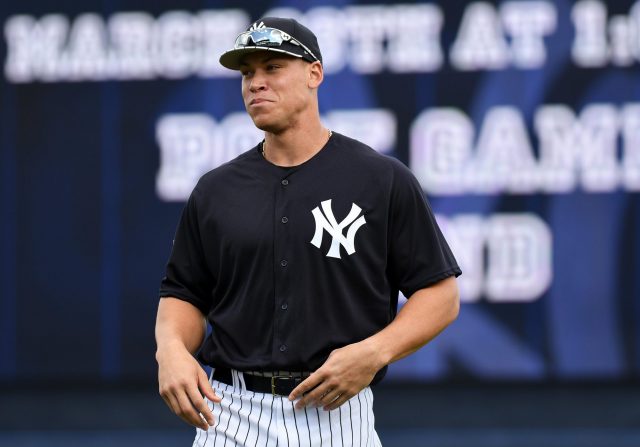 He absolutely needs to have a solid season both at the plate and on the field. However, his interview presence might be just as important for a Yankee team that might be on the verge of yet another dynasty.
It would be easy for Judge to get down on himself after a rough season, batting .179 in 27 games. Instead, he worked this offseason to make little tweaks and improvements to make him a better player in the grand scheme of things. That dedication to making himself better for the sake of the team is a perfect example to set for other minor leaguers hoping for their shot at the big show.
The calm and collected demeanor that Judge demonstrated in front of various members of the media is something that cannot be taught. Typically the spotlight flusters young players, but Judge has kept his composure and proven he might be the exception.
He may be a rookie but he's treating the media like a true veteran. That respect off the field will help the Yankees mend their relationship with their fans and the media.
Looks like we've found the new expert at handling interviews of the Yankees. Maybe Gossage and Levine can actually learn from Aaron Judge instead of tarnishing the Yankees franchise.