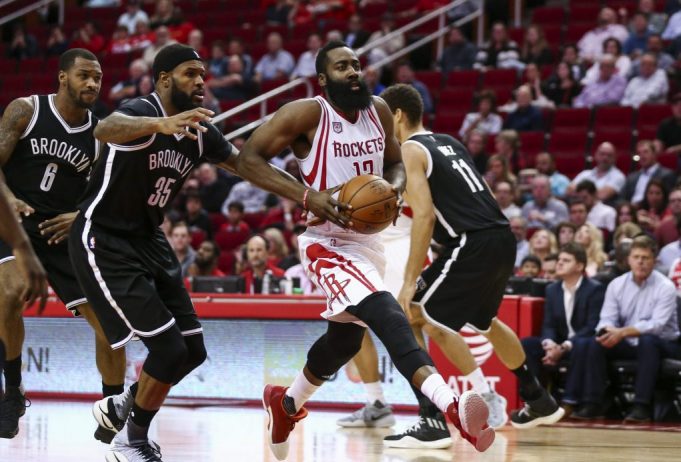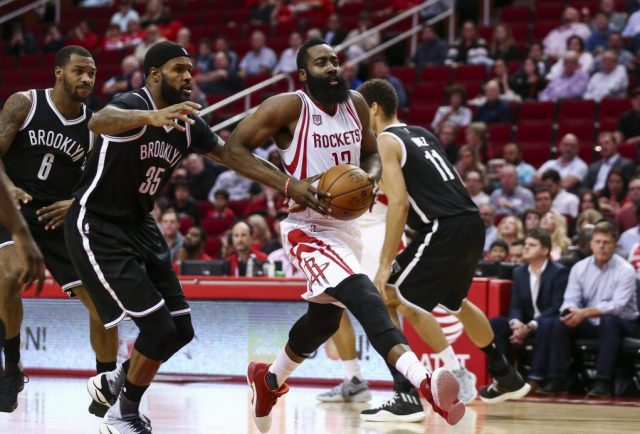 2. James Harden; 13 (2)
29.2 PPG (3)
11.3 AST (1)
543 FTM (1)
186 3PM (2)
32.6 EFF (1)
James Harden is having the best season of his young career and by light years. To take it a step further, in a year where Russell Westbrook is averaging a triple-double, Harden's also having one of the finest individual seasons in NBA history.
The Beard isn't too far off averaging a triple-double himself, and he's doing it for the third-best team in the Western Conference. The Houston Rockets are 40-18 at the All-Star break (they won 41 games all of 2015-16).
Harden does it all for the Rockets – he's even playing defense this year. They don't make anyone think they've got a legitimate shot at knocking off the Golden State Warriors (because no one in the West does), but outside of the San Antonio Spurs it's the match-up you want to see. That's almost solely because of Harden.
No. 2 on ESNY's Top 5 NBA list is The Beard, #JamesHarden.@Brandon_Estrict https://t.co/iQH52N8xDv pic.twitter.com/OOJhBLGjqV

— Elite Sports NY (@EliteSportsNY) February 19, 2017