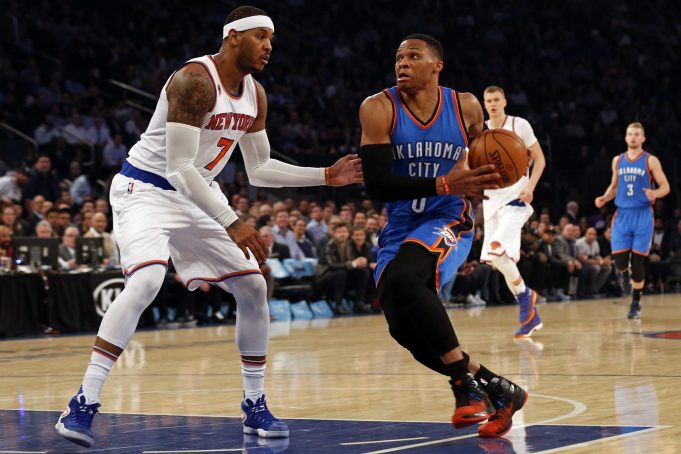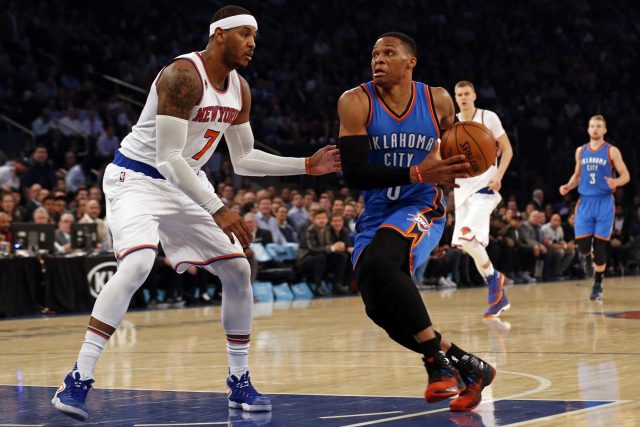 3. Russell Westbrook; 12 (1)
31.1 PPG (1)
10.5 REB (12)
10.1 AST (3)
497 FTM (2)
32.6 EFF (2)
R
ussell Westbrook is
averaging
a triple-double at the All-Star break. There isn't too much more than that which needs to be said. Westbrook is literally everything the Oklahoma City Thunder have since Kevin Durant merked off to the Bay.
Russ has posted 26 triple-doubles through 57 games this year. He's five away from matching Wilt Chamberlain for the second-most in a single-season in league history, and 15 short of tying Oscar Robertson's record of 41.
Robertson, of course, is the only NBA player to have averaged a triple-double over an entire season. Russ has a real shot at becoming the second, and OKC will need all of it to stay in playoff contention.
Next on ESNY's Top 5 NBA players is No. 3, #RussellWestbrook. @ChipperMurphy https://t.co/iQH52N8xDv pic.twitter.com/iiFbOGTW60

— Elite Sports NY (@EliteSportsNY) February 19, 2017