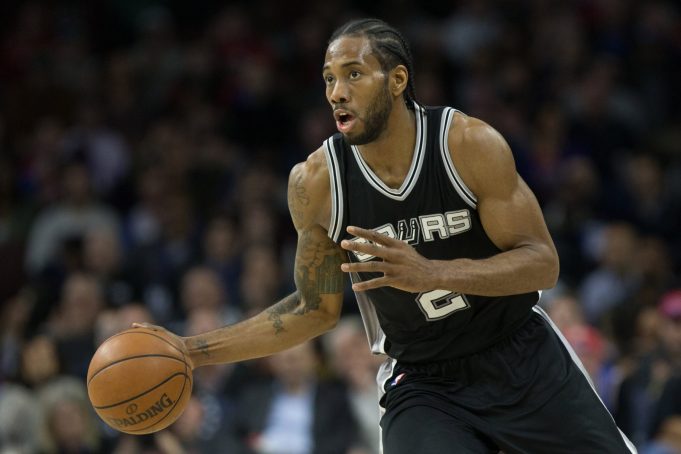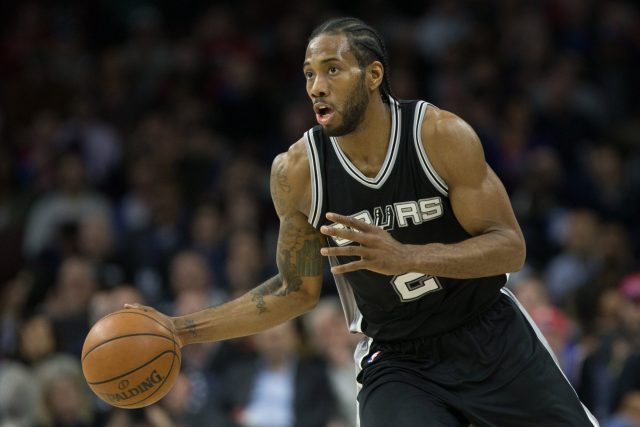 5. Kawhi Leonard; 10 (0)
25.9 PPG (8)
1.8 STL (7)
89.9 FT % (6)
39.5 3P % (31)
25.7 EFF (10)
"He's the best two-way player in our game. He's somewhat what Scottie Pippen was, but he has no Michael Jordan. He is Michael Jordan for the San Antonio Spurs." 
T
hose were the words of veteran and former NBA champion Jason Terry, a guy who doesn't throw compliments around too loosely. Kawhi Leonard has earned all of the praise heaped on him, and then some.
In Leonard, the San Antonio Spurs have found themselves a wing version of Tim Duncan: a multi-faceted superstar with an anti-superstar personality, who's fully committed to Gregg Popovich's system.
Leonard's offensive game has grown every season and he's always been an elite defender, capable of guarding 1-3, and sometimes even the four. Between him and LaMarcus Aldridge, San Antonio is in good hands post-Duncan, and will carry on well after Tony Parker and Manu Ginobili are gone.
For the rest of the night, we'll be unveiling the NBA's Top 5 players. No. 5, #KawhiLeonard@RealDanFederico https://t.co/iQH52N8xDv pic.twitter.com/DtsnNu1C9V

— Elite Sports NY (@EliteSportsNY) February 18, 2017