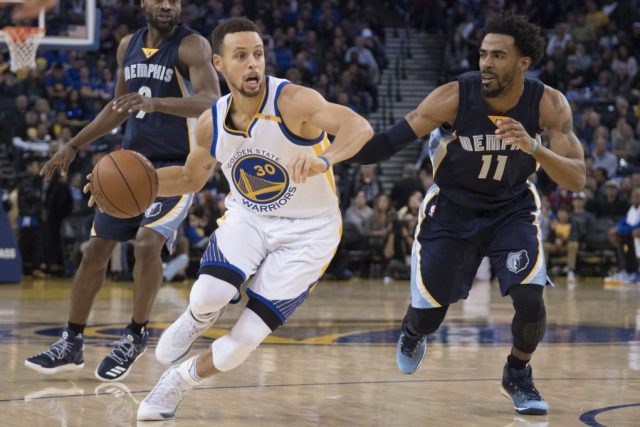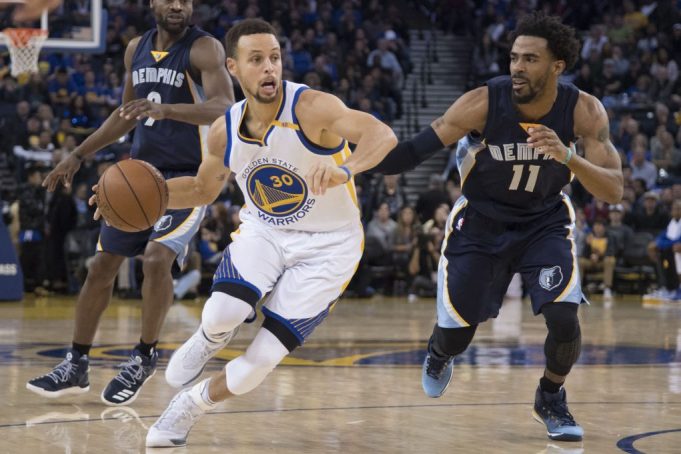 Stephen Curry, G
24.7 PPG (11)
6.4 AST (12)
220 3PM (1)
91.6 FT % (1)
24.6 EFF (14)
Nope, Stephen Curry did not crack ESNY's top five and it wasn't an oversight. With one huge off-season addition, Curry went from the NBA's reigning back-to-back MVP to the second-best player on the Golden State Warriors.
With one basketball to shoot, the Splash Brothers have had to make room for Kevin Durant. Klay Thompson's game hasn't suffered; it's Steph who's been forced to sacrifice and, often, defer to KD.
His points (30.1 last season, 24.7 this year), rebounds (5.4 to 4.3), field-goal percentage (50.4 to 47.6) and three-point percentage (45.4 to 41.9) are all noticeably down.
Now the good news: he's still Stephen Curry. He still leads the league in three-point field goals made, and he's way out in front – his 220 treys are 38 more than runner-up James Harden's 182. He leads the league in free-throw percentage as well and ranks third among guards in player efficiency metrics.
After the record-breaking season, Curry and the Golden State Warriors had in 2016, they were bound to come back down to earth some this year. Granted, that probably means about 65 wins instead of 73. They're still prohibitive championship favorites.
He likely won't reach 400 triples again. He's on pace to hit about 330, which would be the second-best single season total of all time, destroying his own previous mark of 286.
Elite Sports NY's 2016-2017 top five NBA players over the first half of the season will be revealed later today.