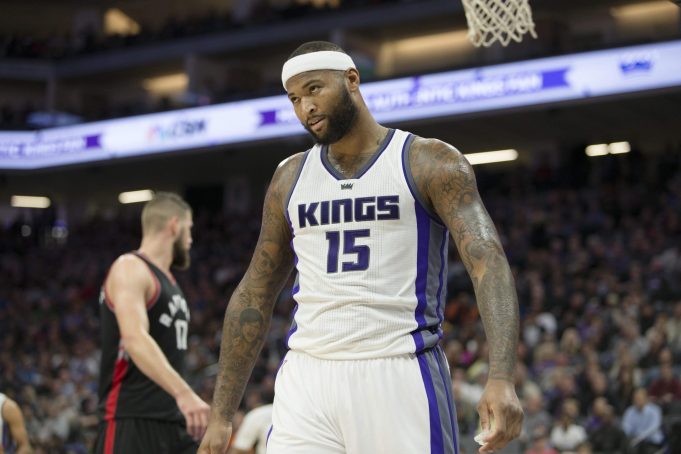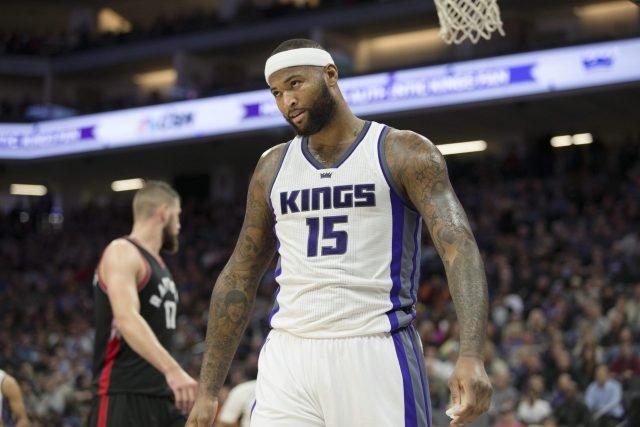 DeMarcus Cousins, F-C
27.8 PPG (6)
10.6 RPG (11)
4.8 AST (35)
1.3 BLK (19)
28.7 EFF (7)
The Sacramento Kings' big man is as unstable as he is talented, and that's a good thing. Sort of. "Boogie" never makes for a dull moment. He can get you 50 points and 10 boards, lose his mind on a reporter post-game and slap Joel Embiid's behind excessively — sometimes all in the same night.
Cousins has finished every season top-10 in technical fouls since he entered the league in 2010. He's already been T'ed up 17 times this season. He was suspended one game after his 16th tech, per league rules and will be suspended one game for every other tech he picks up the rest of the year.
Sacramento's dilemma is he's also, most times, the best player on the court. He's 10th in the league with 32 double-doubles and tied for fifth with two triple-doubles. He's averaging more assists (4.8) than Derrick Rose (4.5), a point guard.
Cousins' self-control will always be called into question, but never his game. He's having the best season of his career (did you see the numbers!?) and it wouldn't be hard to make the argument he belongs in the top-five.