Hannah and Derek Jeter share their next chapter: https://t.co/ZY6aDhRQH6 pic.twitter.com/5heb7MTobQ

— The Players' Tribune (@PlayersTribune) February 13, 2017
Cue the tears of joy. Former New York Yankees shortstop Derek Jeter and his wife are expecting their first child, as announced Monday.
F
orget the Monday blues! We finally have something to celebrate on this cold, blustery Monday morning.
Former New York Yankees shortstop Derek Jeter and his wife, model Hannah Davis Jeter, announced that they are expecting their first child, a baby girl. The big news came courtesy of Hannah's contribution to The Players' Tribune, published this morning.
That's right! Captain Jeter has now become Daddy Jeter … even if he already was to Pedro Martinez.
Married July 2016, the shortstop avoided the spotlight when it came to his personal life. Now, he'll be welcoming a new addition to the New York Yankees family.
One that could possibly become the first female MLB player? Shortstop, perhaps? Hey, a girl can dream.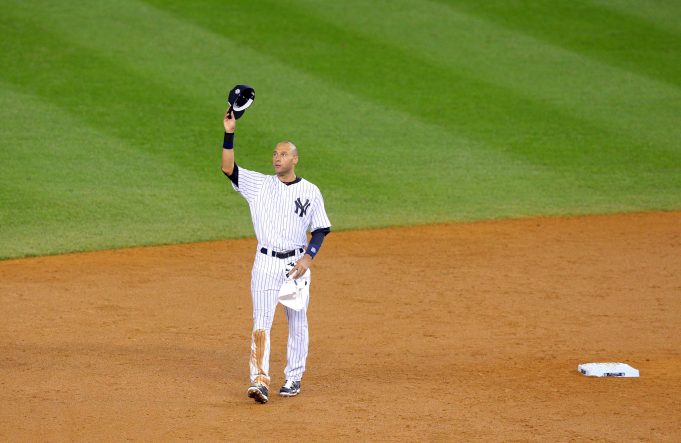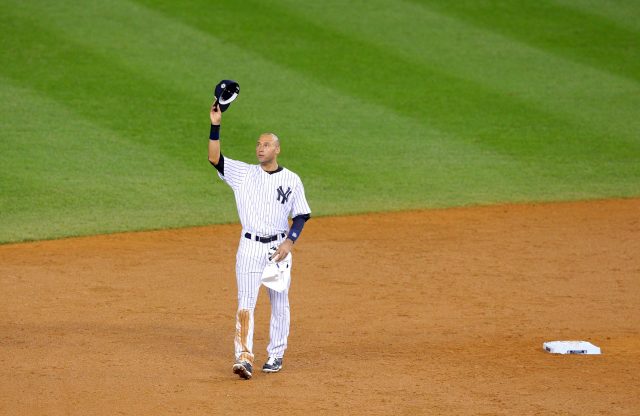 At 42 years old, Derek, who is set to have his number retired this May at Yankee Stadium, has always been a family man. While it's a logical next step for him, it also is the perfect step for a man who has been a role model for so many over the years.
Hannah and Derek's bundle of joy is about to get a whole lot of attention from the New York fan base. The New York icon has avoided the spotlight for so long, but I guarantee you he's in for a lot of media attention.
Like who will be the godfather? One of the Core Four? Spike Lee? John Kruk? There are so many questions to be answered before the arrival.
Once the most eligible bachelor in New York, Jeter has settled down and is having a child. After, of course, being the most admired figure in New York sports history. Well, Derek Jeter just can't stop winning at the game of life.
Congratulations to Hannah and Derek for their upcoming addition to the family. But just remember, we watched Derek grow up in the Bronx. We fully expect to do the same with baby Jeter.