60 minutes and the Atlanta Falcons in Super Bowl 51 separate New England Patriots quarterback Tom Brady from immortality.
H
e arrived as a skinny, slow, almost laughable figure at the combine. He'll leave both loved and hated by millions.
His horrid raw physical abilities measured out in 2000 were just magnified by the simple fact that he couldn't fully beat out Drew Henson at Ann Arbor. A potential baseball player who, sadly, could never amount to anything in either sport, rotated as the starting QB with Brady while wearing a Wolverine uniform. 
Through legendary nutritional habits, a maniacal work ethic, a keen football IQ and, of course, a golden arm, Brady has earned the right to be considered the greatest quarterback of all-time.
Knowing Brady, that statement isn't good enough.
Tonight in Houston, he'll have a chance to turn his greatness into unquestionable immortality.
Nine seasons ago, he and Bill Belichick had the same opportunity.
Riding an 18-game win streak, only Eli Manning and the New York Giants stood in the way from the most impressive season in NFL history — a perfect 19-0. We all know what transpired. The Pats fell short and simply ran out of gas.
That fourth Super Bowl, under those circumstances, would have granted the QB-HC duo immediate immortal status.
Another Super Bowl loss four years later to the very same team who was equipped with the very same QB-HC duo, in Eli and Tom Coughlin, did it to them again. Suddenly, the easy-breezy start to Brady's career had turned a tad sour.
Then there was Pete Carroll, the man who granted the Pats organization new life.
By choosing to throw it in a must-run situation with the studliest beast in all the land (Marshawn Lynch), Malcolm Butler shocked the world by picking off Russell Wilson. Without warning, Brady suddenly collected his fourth.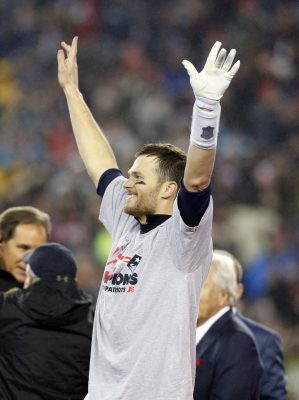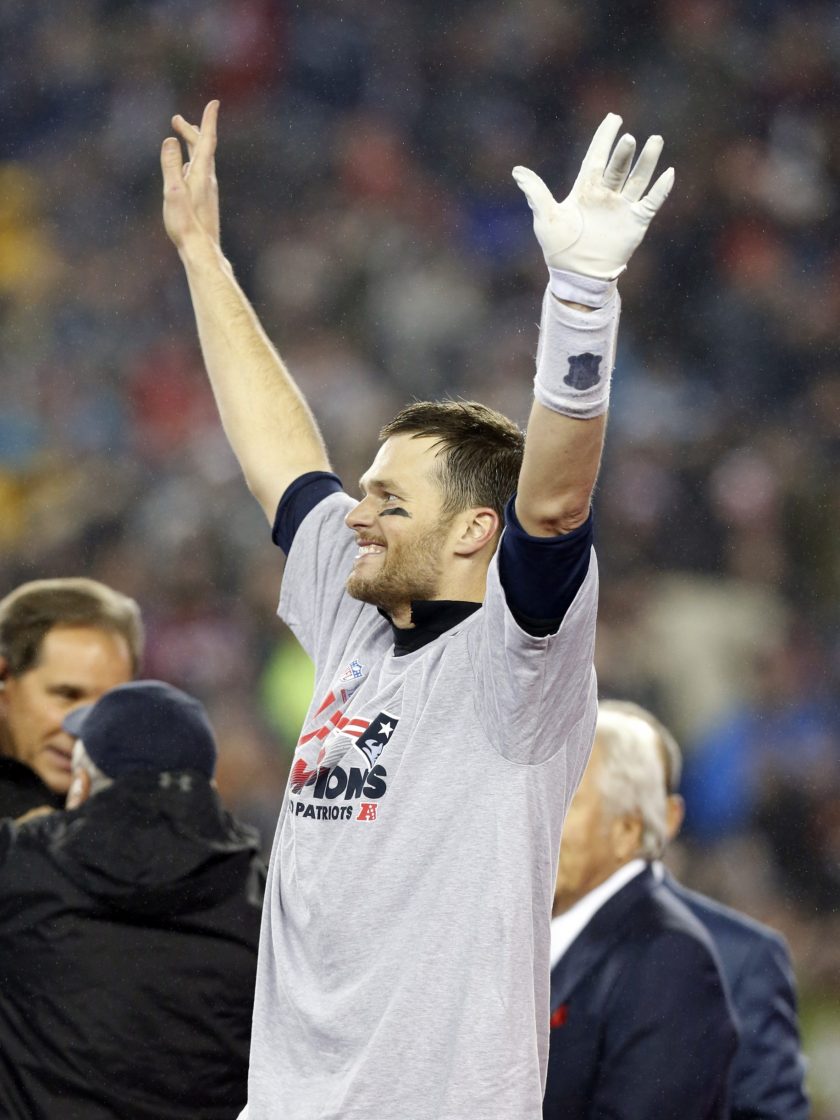 While the worst coaching decision in Super Bowl history allowed the dynasty to breathe much easily, the last nine years have created significant damage to the team of the new millennium. Obviously, both Belichick and Brady will go down as, arguably, the best to ever scan a field and walk the sidelines, respectively. This isn't a matter of doubt. What is, however, is the "arguable" part.
Should Brady defeat the Atlanta Falcons and newly-minted NFL MVP Matt Ryan tonight in Super Bowl 51, his immortality status cannot be questioned.
The win would grant the kid from California his fifth title, one more than his idol who he grew up watching from the west coast, Joe Montana. He would have climbed the mountaintop at both the beginning and end of his career.
Hate him all you want. I certainly do.
The suspicion surrounding Spy Gate is something that'll never truly fade, all thanks to the new NFL commissioner at the time, Roger Goodell. By trashing those tapes and sweeping so much of it under the rug, he has created a cloud of doubt around the first three titles, rather than allowing onlookers to witness greatness above all eyebrows raised. 
Deflategate is what it is. It's more about Brady's stubbornness than an actual cheating scandal. It allowed the public to drum up an extra layer of hate that may not have existed otherwise.
Like I said, hate him all you want. What you can't do is disrespect his greatness as a quarterback.
Even if he did pick up an unfair advantage as a youngster who came through clutch while riding a nasty defense, the kid certainly wowed us all. Even if he does dunk-and-dunk all the way down the field while taking advantage of the ridiculous illegal contact rules the NFL has to offer, respect regarding matchup smarts and overall execution must exist.
Even if you hate him for his smugness or simply as a football rival, a tip of the cap is warranted.
If he defeats the Falcons in Super Bowl LI, greatness turns into immortal status. Pretty soon, 60 minutes will decide just that.