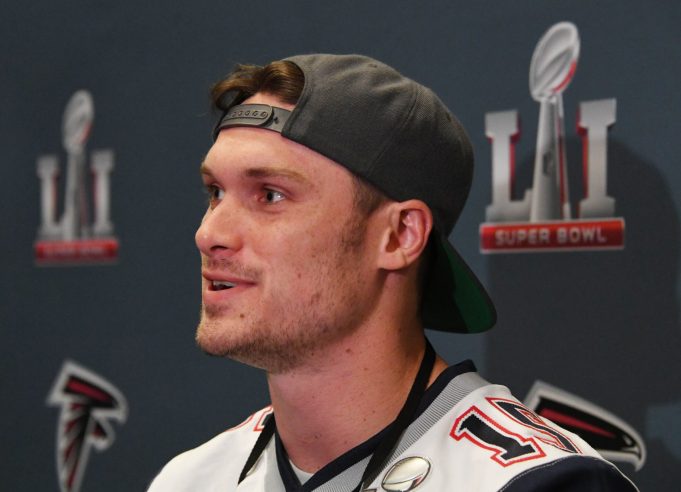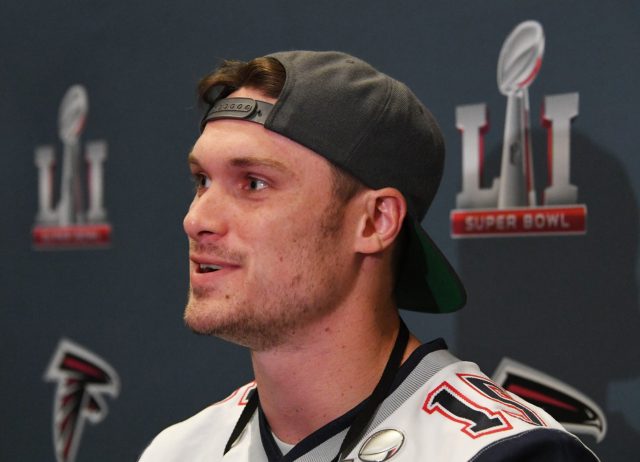 Players to Watch
LeGarrette Blount
Listen … LeGarrette Blount may just be unleashed early and often. He's not a stud, by any means, but he, along with the five heavies up front, could hold the key in screwing up everything Dan Quinn wants to do defensively.
Quinn will want to pressure all over the field while leaving seven in the box. If the Pats run game can dominate that look, Brady and the passing game will be flying high the rest of the night.
Atlanta ranked 15th in the NFL in rush defense during the season. Worse yet, they ranked fifth to last in pass defense.
Expect Quinn to play heavy pass defense early and Blount to capitalize on those fears.
Among the Pats wide receivers, this guy is the lone deep threat.
His name is Chris Hogan and he'll enjoy another stellar football game. Only this time, it'll come on the world's biggest stage.
The Falcons will look to force Brady's hand in looking downfield. Brady will oblige and find Hogan on a few deep shots.