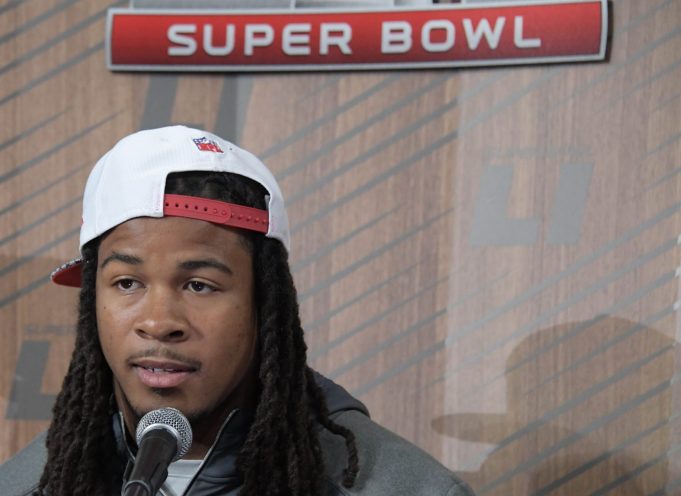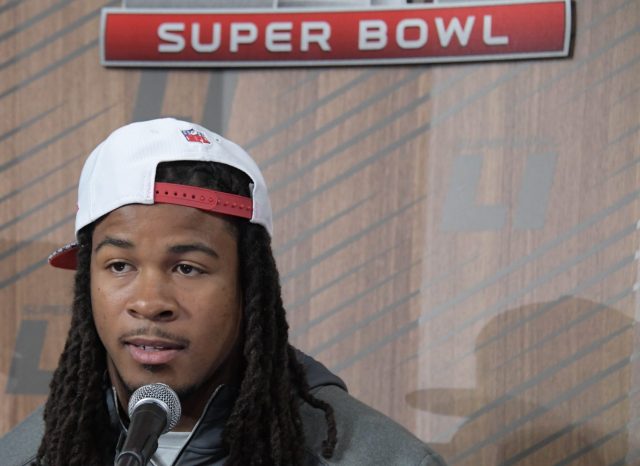 The Falcons Strategy
This is where things get interesting. While the Pats look to adapt their game depending on opponent, the Falcons are what they are — for the most part.
Atlanta's an explosive play waiting to happen on offense. Defensively, is where things become quite concerning.
Dan Quinn's unit ranked 25th in the league in total yards allowed this season. This is not good. At the same time, they do possess a few high-flyers who can rush the passer and make plays.
Pressure up the middle
It's no secret how to defeat Tom Brady: get pressure in a conventional fashion. Get pressure with a four-man front and especially up the middle with defensive tackles.
When Justin Tuck did this during the first Pats-Giants Super Bowl, Brady struggled all game long. No. 12 hates pressure in his face and Steve Spangulo's NASCAR look was the ticket they rode. He can't handle it. In fact, the Houston Texans did this in an admirable way three weeks ago during the divisional round.
Can Jonathan Babineaux and/or Tyson Jackson get to Brady up the middle with a conventional four-man rush?
Pressure all over the place
While the big heavies up front will look to get to Brady without a blitz, forcing Brady's hand into going downfield will be critical for Atlanta's success defensively.
Quinn must take a queue from his Seattle days and pressure each weapon from left to right.
Bump-and-run with Julian Edelman, chip Martellus Bennett, and play with one safety deep while daring Brady to challenge downfield. Take away the dunk and dunk garbage and force McDaniels to do something different early.
In expecting Belichick to take out Jones with two and play to the idea that Alex Mack is banged up, Kyle Shanahan allowing Devonta Freeman the chance to cut up the Pats front seven can go a long way in forcing Belichick's hand defensively.
This solid Atlanta offensive line must dominate. If they don't, this Pats strategy will strangle the Falcons offense all night.