With the majority of starting positions locked down for the New York Yankees, all eyes should be on right field during spring training.
T
he
New York Yankees
are primed for a great season in 2017, as it seems that everything is falling into place for the Bronx Bombers with spring training looming just around the corner.
However, one position is still up in the air because no one has proven they can hold down the fort there. The Yankees need to find their guardian of the short porch – the protector of right field. And spring training is exactly the place and time to do that.
With a youth movement making waves in the organization, the obvious choice would be top prospect Aaron Judge. However, last season's offensive struggles proved that he might not be ready to be a full-time starter for the Yankees.
That being said, the gap in right field is giving the Yankees a unique opportunity to test out different options, instead of sitting young studs on the bench in favor of veterans. They have young players who are eager and hungry for a starting spot. The battle for right field is reason enough for any fan to pay close attention to spring training this year.
The options are vast for what manager Joe Girardi can choose from in right. With several talented athletes sitting on the bench, they should get an opportunity to battle for the starting spot.
How long has it been since the Yankees have had this problem?
Generally right field is crowded by seasoned veterans, making the young kids look elsewhere for starting gigs. Now they have an opportunity to take control of a starting position for years to come.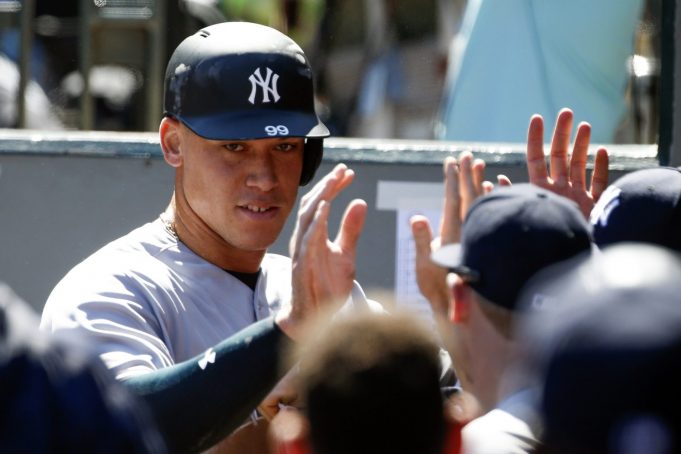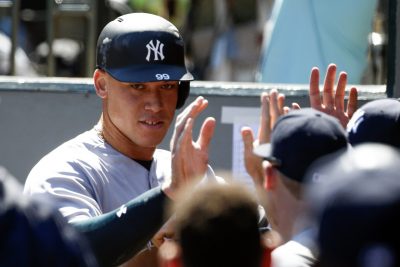 Even better? They have multiple options.
While Judge did well in the field last season, he struggled at the plate, batting .179 over 27 games. The Yankees need to see more consistency from him before they totally decide to hand him a starting job.
In terms of consistency, the Yankees saw a lot of promise from the largely underutilized utility man Rob Refsnyder. ESNY has questioned where exactly he would fit in with the Yankees, but they might just find he fits in right field.
An infielder by trade, Refsnyder has taken every opportunity he's had with the Yanks and gotten nothing in return, due to a strong veteran presence. With the uncertainty surrounding right field, this might be his chance to finally get noticed in the Big Apple.
Refsnyder played 132 innings in right in 2016. In that time, he had three assists – one more than Judge, who played 216 innings in 2016.
Tyler Austin might even get a shot if he doesn't win the lingering first base battle. Austin only secured 12 innings by the right field porch last season, but he proved that his versatility ranges far beyond the corner infield.
This dilemma is actually a great sign for the Yankees and also brings more intrigue to spring training. While positions are normally locked up at this point, some of the younger players will get a real fighting chance to make a huge impact in the Bronx.
So who's it going to be in right field for the Yankees? We're not sure yet, but spring training might just answer that question.