Third-ranked prospect Gleyber Torres has lots to prove for the New York Yankees, but he'll quickly become the next big thing in the Bronx.
T
he
New York Yankees
knew that rebuilding their farm system was the right move. That plan was validated on Saturday when seven of their prospects were named to
MLB Pipeline's Top 100 Prospects
list.
Most significantly, prized 20-year-old shortstop Gleyber Torres was listed as the #3 prospect in baseball.
While having seven prospects in the top 100 is a feat in itself, it's even more impressive to have such a promising athlete be in the top 10, let alone the top five.
I went over just yesterday the biggest prospect busts in New York Yankees history and fans are showing some concern over these highly-touted prospects potentially failing. Well, we shouldn't have to worry about that with Torres because he truly is set to become the next best thing.
Torres, who was claimed by the Yankees in a brilliant trade with the Chicago Cubs, will begin the season with the Double-A Trenton Thunder. However, he has gotten a good taste of higher levels of play with his time in the Arizona Fall League.
Torres won the AFL MVP award, becoming the youngest player to do so. He also impressed with a .403 batting average in 18 games, 50 points higher than any other player in the league. He continuously is growing and improving on defense and is just all-around a stellar athlete.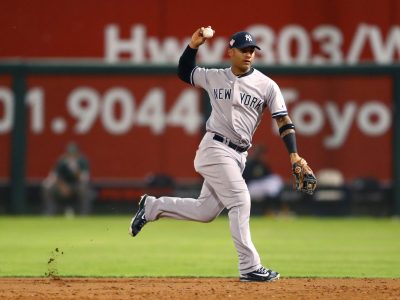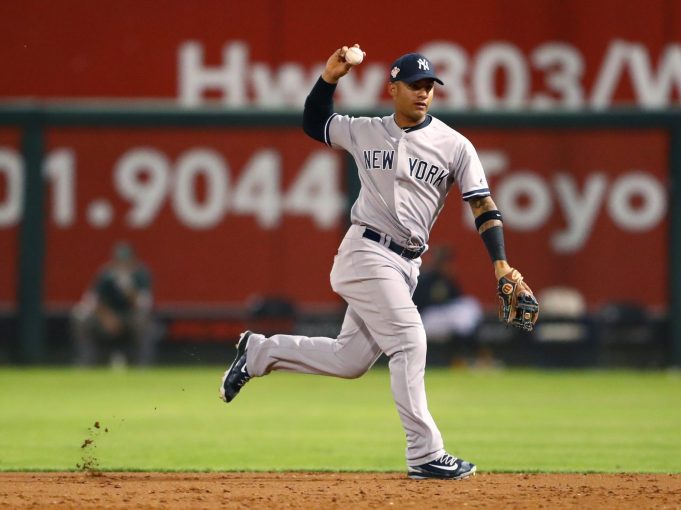 We've heard that all before, but Torres has a will to win. Signed in 2013 with the Chicago Cubs as an international free agent, Torres is bursting with a fresh attitude. His position versatility is another aspect that will benefit the Yankees down the line.
During the AFL, Torres took some reps at third and second base. While he showed amazing promise at both, the willingness to do what needs to be done instead of being stuck on shortstop shows what a determined team player.
While Torres still has a way to go before he breaks out into the majors, the signs we've seen from him so far are extremely promising. His youth and durability shown thus far have shown that injuries shouldn't slow him down.
#NoOffseason ?? pic.twitter.com/IJDX1vmawq

— Gleyber Torres (@TorresGleyber) December 7, 2016
Right now, Torres shows off impressive speed and so far he has averaged a .356 OBP. Double-A will be a place where he can perfect his craft on the base paths. Last season between the Cubs and the Yankees farm systems, Torres had 21 stolen bases, more than any Yankee last season.
The real test will be how he fares when he arrives in Triple-A. He has seen Double-A pitching at the AFL level and exceeded expectations. And he is only going to get better with the coaching in the Yankees system.
His offense is solid but the fielding will need some work. He is prone to making errors, even in Single-A, but he has worked non-stop off the field to improve on that. Besides, any other shortstop prospects that have had fielding issues in the minor leagues? Derek Jeter, maybe?
Torres has the support of all the Yankee fans so far. He participated in the New York Yankees Winter Warm-up and got a first-hand taste of the fan support in the Bronx.
And guess what? He loved it.
He may still be young, but Torres has the fire and determination to truly make it as a talented New York Yankees. He's excited and he's ready to become a legend. I don't want to say he will be the next Jeter but … right now, all signs point to a resounding yes.
And who knows? Maybe he'll be even better.