The New York Yankees may have gained a veteran bat in Matt Holliday, but did they miss out on a few better options?
T
he well-respected veteran in
Matt Holliday
has
found a home
with the
New York Yankees
. His signing this offseason was unexpected, to say the least, but the Yankees settled on him early.
However, was that really the right choice?
With so many reliable sluggers out there on the free-agent market, the Yankees settled on Holliday far too early and that might hurt them in the long run.
Holliday signed a one-year deal to stay in the Bronx and while he was ultimately one of the cheaper options for the Yankees, he probably wasn't the best. He's had a stellar career with the Colorado Rockies, the Oakland A's and the St. Louis Cardinals, but his recent numbers are far less impressive.
Last season, Holliday played in 110 games and slashed a .246/.322/.461 line. He hit 20 home runs and drove in 62 runs in his final season in St. Louis. While his numbers would work for the Yankees, could they have potentially gotten better?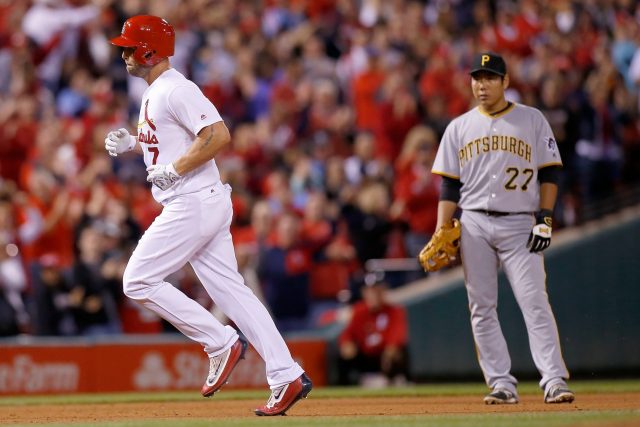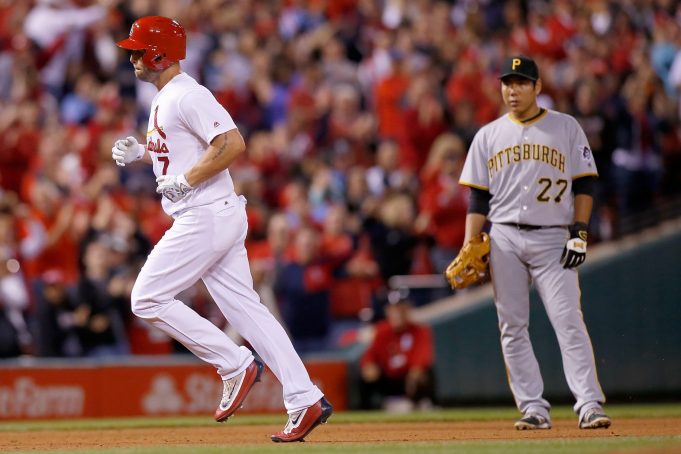 There's no telling what the 37-year-old outfielder will do. This would be the first time he truly will be taking part in a full-time DH role. It could go swimmingly or it could be a dumpster fire. There's just no telling right now.
At the time the Yankees signed Holliday, Edwin Encarnacion was still on the market. Jose Bautista was also an option to look into. However, the high price tag turned the Yankees away from these options.
Encarnacion and Bautista are both high-quality players who have proven that they could slug in both the American League and in the AL East division. Getting Encarnacion or Bautista, the Yankees would at least have an idea of what they would be getting.
With Holliday, it's still up in the air.
If the Yankees hadn't rushed in signing the veteran Holliday, they might have been able to work down Bautista or Encarnacion for a lower contract. Bautista ended up signing a one-year, $18.5 million contract to return to Toronto, far lower than his original asking price.
The main reason for signing a full-time DH was to help protect second-year player Gary Sanchez in his first full season behind the dish. What happens if Holliday doesn't do his job? Who would be another option to protect the young Sanchez?
This was a move of necessity for the Yankees, as they saw a vacancy and needed to fill it right away. Instead, they could have waited a little longer and had a few other options to consider. Maybe they would be more expensive, but at least you would have an idea of what you might be getting.
The Holliday signing a low-cost risk. It was a safe move for the Yankees in regards to getting a seasoned veteran at a cheap price. Maybe they could get more reliable production by spending a little bit more.
Holliday could easily come out and become the new hero of the Bronx. He could protect Sanchez and win over the hearts of Yankees fans right away. We'll all be rooting for him to return to his slugging ways and be the new DH the Yankees have been imagining. It's all very possible.
However, looking at the options they could have had, the Yankees settled far too soon. Holliday is a good choice but the Yankees missed the chance to do even better.