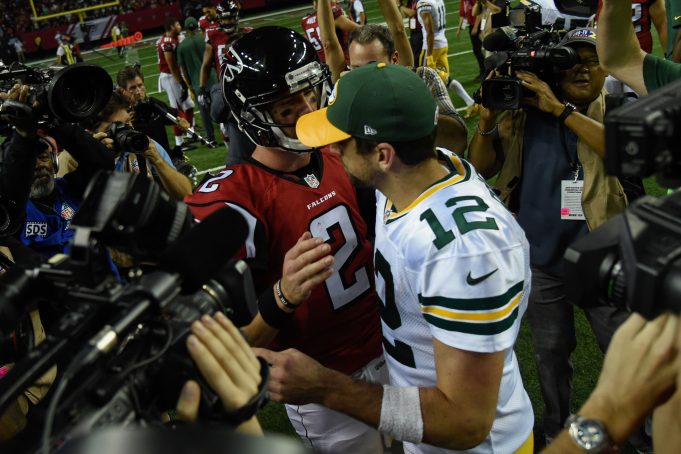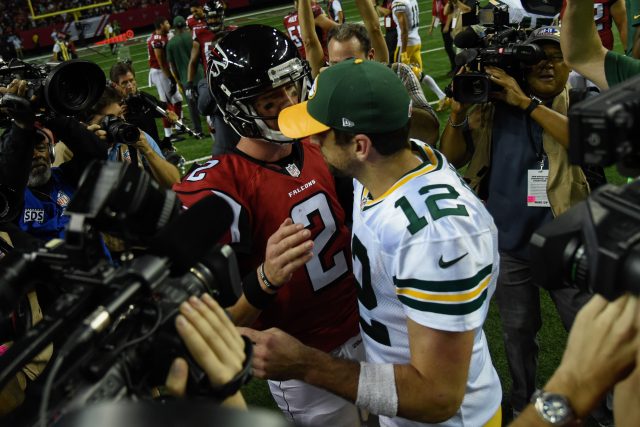 NFC Championship Game
#2 Atlanta Falcons -4 (12-5)
#4 Green Bay Packers (12-6)
NFC Championship Game, Jan. 22, 3:05 p.m. ET, FOX
Georgia Dome, Atlanta, Georgia
W
hile the AFC side of things went kerplunk for us (with the Kansas City Chiefs), the NFC side is still golden. Our preseason Super Bowl Champions, the Green Bay Packers, are still alive.
The Pack, led by all-world QB Aaron Rodgers, aren't coming into this game quietly. Including playoff victories over the New York Giants and Dallas Cowboys, they've now won eight consecutive games.
Green Bay's opponent, however, remains under-the-radar.
Despite boasting the league's second-best offense this season (422 yards per game), Matt Ryan's squad comes in with a quietness about them that's familiar.
The defeated the battle-tested Seattle Seahawks rather easily last week and thanks to a banged up Pack secondary, should light up the scoreboard at home this Sunday.
Ah, but so will Rodgers.
The question for this title game will come down to pass rushing — a conventional four-man pass rush.
Vic Beasley versus Clay Matthews is the real matchup of the day. Whichever guy can get consistent pressure will do the best service for his QB.
Much like the Dallas game, we'll take the Packers simply because of No. 12. He'll make just one more play than Ryan and it'll be a big one down the stretch. Give us both No. 12s to face off for the first time in the Super Bowl.
Packers 31 (+4),

Falcons 23