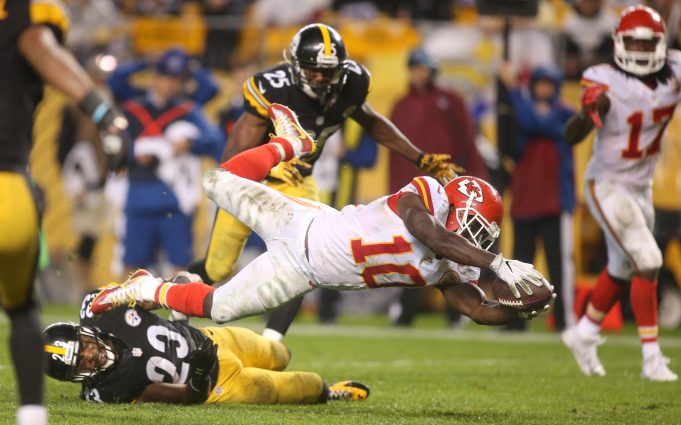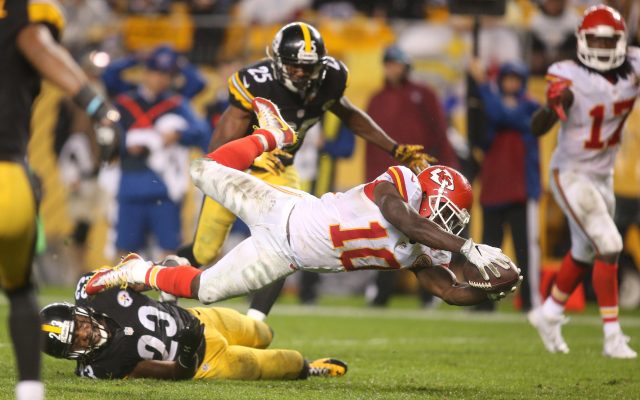 #3 Pittsburgh Steelers (12-5) @ #2 Kansas City Chiefs (12-4)
AFC Divisional, Sunday, 8:20 p.m. ET, CBS
Chiefs -1
Granted, when Aaron Rodgers takes on America's Team, heads will turn. Be careful, though. Don't sleep on the AFC's version of the game of the week.
The Steelers are the underdog darlings right now, and why not? Ben Roethlisberger is always clutch, Antonio Brown is the best wideout in the league, and Le'Veon Bell is the best running back in the land. 
This offense is sick.
The defense, on the other hand, leaves much to be desired.
The secondary is scary worrisome. On the surface, Alex Smith — the ultimate game manager — doesn't pose a serious problem for a horrid defense. When digging deeper, however, Kansas City's passing attack can do some damage.
Tyreek Hill was the blessing Smith and Andy Reid needed. He's as dynamic as it comes and cal also make a play or two in the return game.
We took KC prior to the season and then again in the playoffs because we felt, top to bottom, they're the most balanced squad. At this point in time, we feel no different.
We don't feel extremely confident in the pick, but we must stick with our original guns.
Kansas City Chiefs 26

, Pittsburgh Steelers 17 (+1)