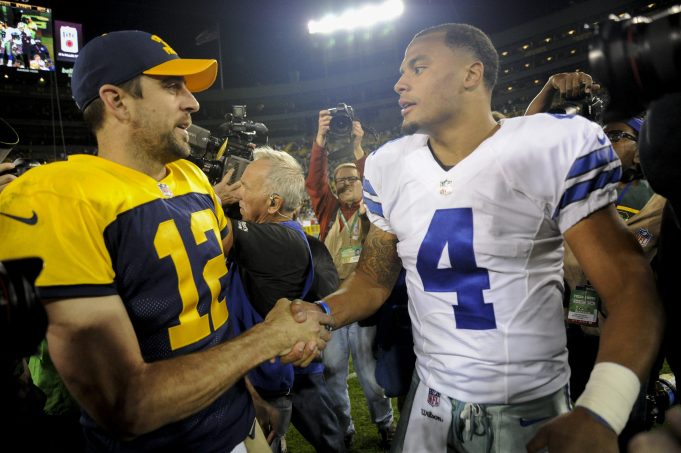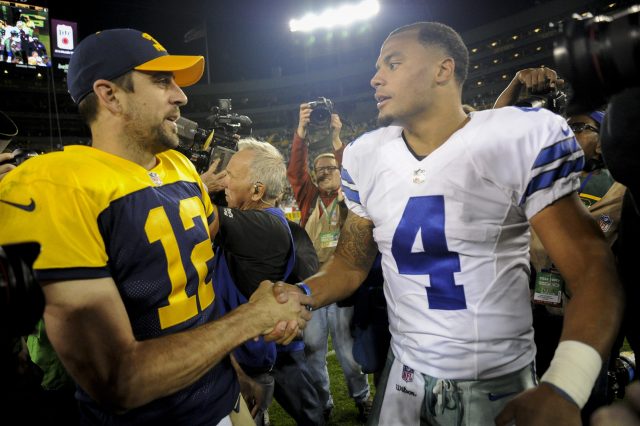 #4 Green Bay Packers (11-6) @ #1 Dallas Cowboys (13-3)
NFC Divisional, Sunday, 4:40 p.m. ET, FOX
Cowboys -4
When Sunday comes, you'll really look to cancel all of your appointments and get that couch in order.
Initially, this spot would have been reserved for the Chiefs-Steelers, while we travel through chronological order, but because the NFL moved the top AFC game to primetime (weather conditions), we travel to Jerry's World.
In perhaps the best matchup of the week, the 13-3 Dallas Cowboys welcome in Aaron Rodgers and the Green Bay Packers. But these aren't just the Packers, this is the hottest QB on the planet — a guy who might not even be stopped by the 1985 Chicago Bears at this point.
Sure, Steve Spagnuolo did confuse and rattle A-Rod in the first half a week ago. He did one hell of a job fooling the all-world QB with blitzes. Eventually, though, Rodgers figured it out and torched those blitzes later in the game.
The Giants couldn't manufacture a conventional four-man rush and were eventually burned time and again with Dominique Rodgers-Cromartie sidelined.
Is that Cowboys defense good enough? This will be the question.
Obviously, Ezekiel Elliott and Dak Prescott will need to control the clock. That's what they are: a time possession team who dominates with the best unit in football (offensive line).
The problem for the Cowboys is this: I just don't see Dallas controlling the game to a point that they can feel comfortable. And if the game isn't comfortable, Rodgers will play a major factor.
It's tempting to reverse course and choose Dallas, but we'll take the star QB every time when everything is too close to call.
Green Bay Packers 30 (+4)

, Dallas Cowboys 20