Although Alex Rodriguez is done playing baseball (for now), he's in the best position to leave a positive legacy with the New York Yankees.
I
f life were a dramatic film, it would be starring
New York Yankees'
former third baseman
Alex Rodriguez
.
Let's face it: A-Rod has gone through some rough times in the later years of his playing career. The dynamic infielder constantly found himself under scrutiny for the use of performance-enhancing drugs.
PEDs placed a shadow over his impressive career and by the time his light burned out in the Bronx, his reputation was damaged, seemingly beyond repair. With the forced retirement being the final nail in the coffin, A-Rod was presumed to be done with the Yankees.
---
---
That is, until he was asked to come to Spring Training as a special adviser to the New York Yankees.
No, he's not out on the field crushing home runs like he's done in the past. Maybe that is better for him, because right now, he is doing good for the Yankees, while also proving to the baseball world just how valuable his talent and knowledge of the game is.
He's never been a coach, but his background in the game makes him the perfect candidate to lead the next generation of youngsters for the Yankees.
Listening to him on Fox Sports' broadcast of the 2016 World Series further proved that he still belongs in the spotlight… But not in the way that wins him another MVP award.
As a young player, Rodriguez was nothing short of spectacular. In seven years with the Seattle Mariners, his explosive bat launched 189 homers and posted a stellar .309 batting average. Even before accusations of illegal drug use were spoken, A-Rod was nothing short of phenomenal.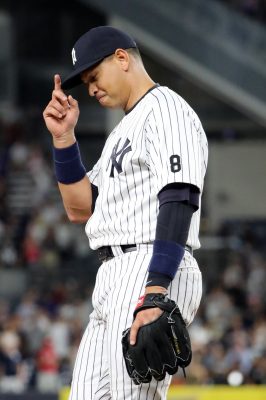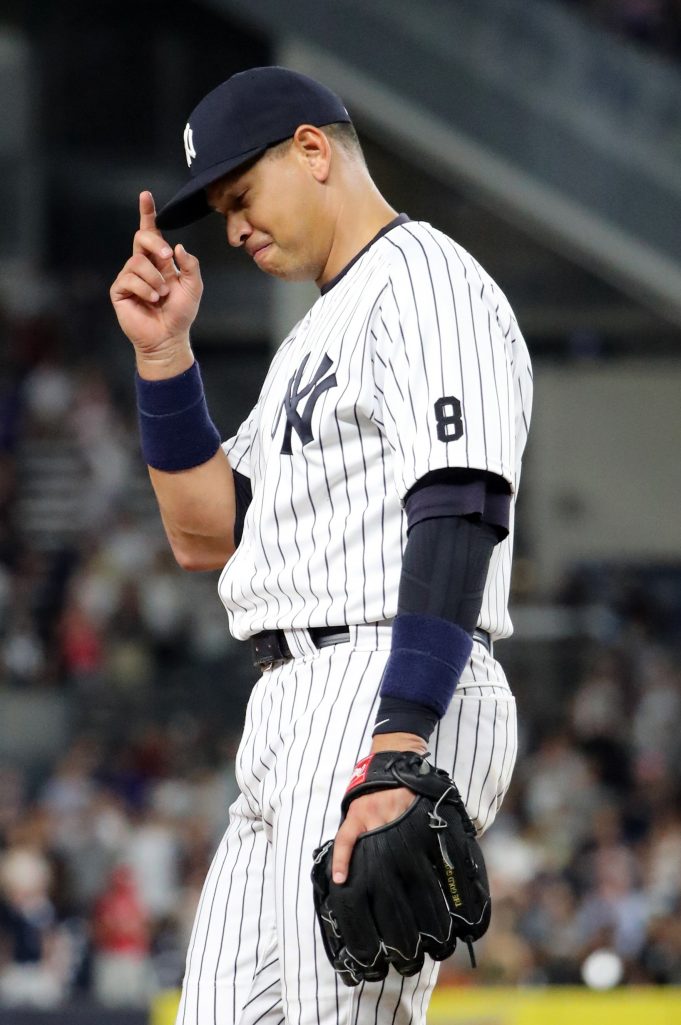 Using his impressive career and knowledge of the game, A-Rod is the best adviser the Yankees could ask when it comes to leading their young players into battle.
By doing this, the Yankees have given A-Rod more than he could have hoped for. Instead of forcing him out and erasing him from their lives, the Yankees chose to see the passionate ballplayer over his indiscretions.
Instead of despising himself for his mistakes, he is able to fix them by encouraging the future of the sport.
He's been there before. A-Rod entered the chaos of the majors leagues at 18 years old and found himself under the wing of several veteran players, including Hall of Famer Ken Griffey Jr.
When he earned the starting shortstop position as a 20-year-old, Rodriguez batted a career-high .358 average and also amassed a career-high in doubles and runs scored.
Safe to say, if anyone knows how to adjust to the major leagues, it might be Alex Rodriguez. While he'll potentially be working with young studs like Clint Frazier and Jorge Mateo, his advice might help them success in their first shot at the major league level.
---
---
With the Yankees keeping A-Rod close, he still has an opportunity to make a comeback. While he's dispelled those rumors, at least we know that the Yankees respect him and his talent enough to give him a shot at mentoring their young talent.
Even though A-Rod isn't necessarily making a difference as a player, he is still making a difference on the field. And for a player that didn't get the proper send-off he truly deserved, that is the greatest opportunity he could ask for.
Maybe A-Rod didn't get another shot at being a Yankee, but mentoring the future is exactly what he should be doing.