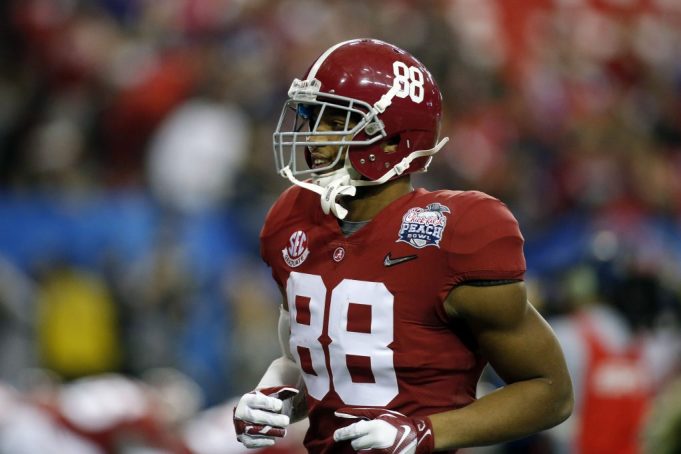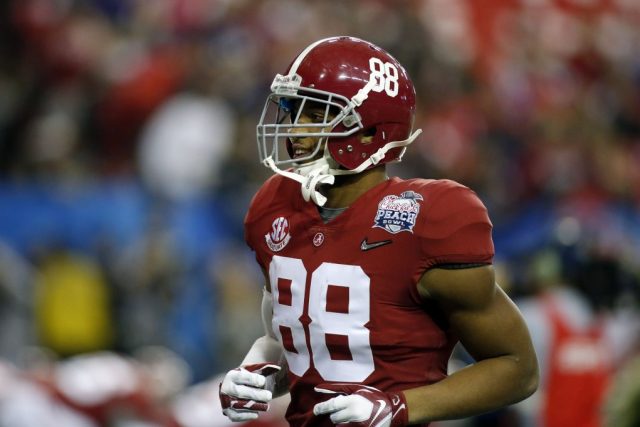 The Quarterback's Best Friend:
A large target at 6'6", O.J. Howard has amassed over 1,000 yards receiving over the last two seasons on 75 receptions. His size creates problems for defenses in the passing game and when he acts as a blocker.
NFL scouts will be grading him on his potential, as Howard has not been used as much as he would be if the Alabama offense was not as efficient as they are. Fear from Jets fans is that he may be another Jace Amaro, where the measurables all were ideal, but the player under performed.
Draft Round Projection: 2nd or 3rd
Jordan Leggett, may not be as highly regarded by scouts as O.J. Howard, but there is no doubt about his production over the past two seasons. He's been able to capitalize with his great size in the end zone, catching 15 touchdowns for the Tigers.
He has great hands and is an above average blocker, but there is no doubt about the mismatches he has created on the season. This was evident in an ACC match up earlier in the season against, the Florida State Seminoles, where Leggett gained 122 yards and a touchdown in the 37-34 win for Clemson.
Tight End has been a position of irrelevance for the New York Jets over many past seasons. Grabbing an O.J. Howard or a Jordan Leggett could add another layer of offensive fire power for whomever the new Offensive Coordinator may be.
Draft Round Projection: 3rd or 4th
Tonight, the best two teams in the country will come together one more time to put on a show. What you may see is a future Hall of Famer or the next great New York Jets player. Whichever it may be, we as fans can only hope for the same fireworks, as we saw last year.
Whether it's "Roll Tide" or "Go Tigers", sit back and enjoy, and let your "Rah-Rah" flag fly!
Stats provided by ESPN.com unless otherwise stated.