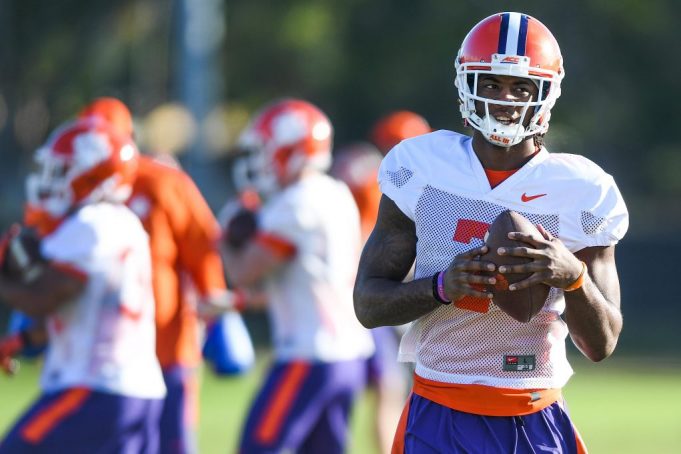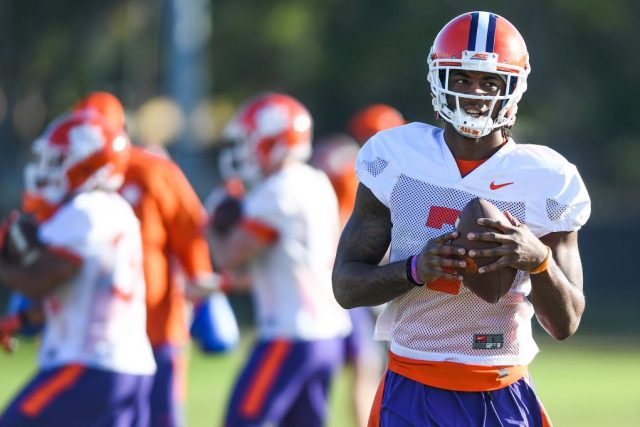 The Prime Time Receiver:
Mike Williams, WR, Clemson
2015 began on a sour note for the Clemson star receiver, as he suffered a neck injury on the first drive of the season. As a receiver, he's as tough as they come, coming back to have a spectacular 2016 campaign.
The season was highlighted by three monster games against North Carolina State, Pittsburgh, and in-state rival South Carolina. In the three games, Williams compiled 33 receptions, 448 yards, and 7 touchdowns.
Williams has the type of size and talent that the new Jets Offensive Coordinator will drool over when he hits camp in the spring.
Draft Round Projection: 1st (High to Mid-Round)
Artavis Scott is an interesting mid-round option for the Jets, who could look to develop him as a slot receiver. He was very productive in the Clemson offense over the past three seasons.
Draft Round Projection: Late 4th or 5th