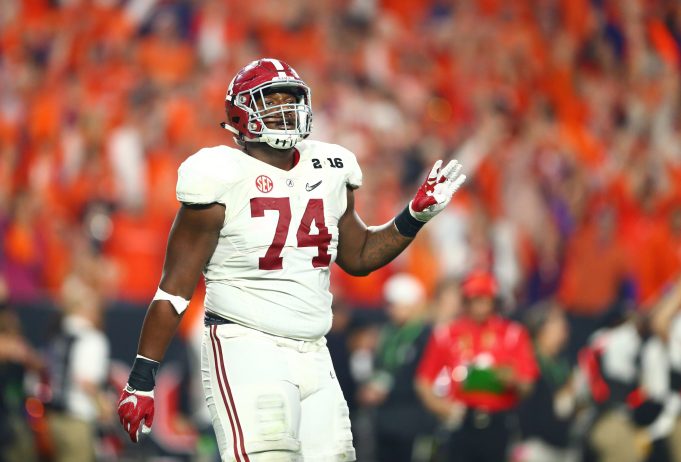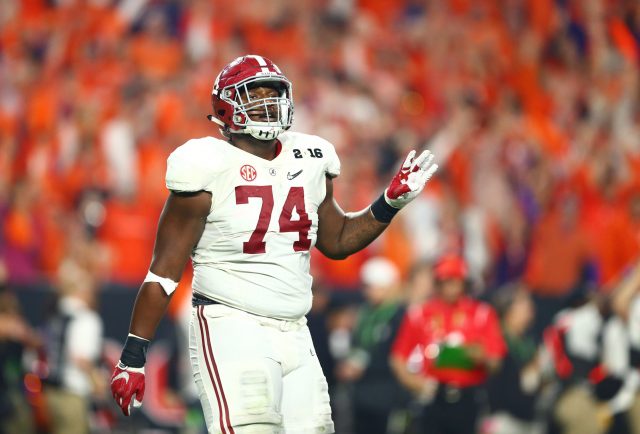 The Protector:
The Alabama Crimson Tide roster is full of award winning talent. None may be better than the outstanding left tackle Cam Robinson. This year's Outland Trophy winner has been the driving force that has allowed for the emergence of Jalen Hurts. His growth from the 2015 season to this year has been outstanding.
There are some questions about Robinson's character that may hurt his draft stock. A strong National Championship game against a Clemson Tiger defense that shut out a multi-dimensional Ohio State team would go a far way in solidifying his draft position.
The NFL scouting combine will also be very important for Robinson, he will need to assure NFL executives that past troubles with the authorities are behind him.
Draft Round Projection: 1st (Top Half)