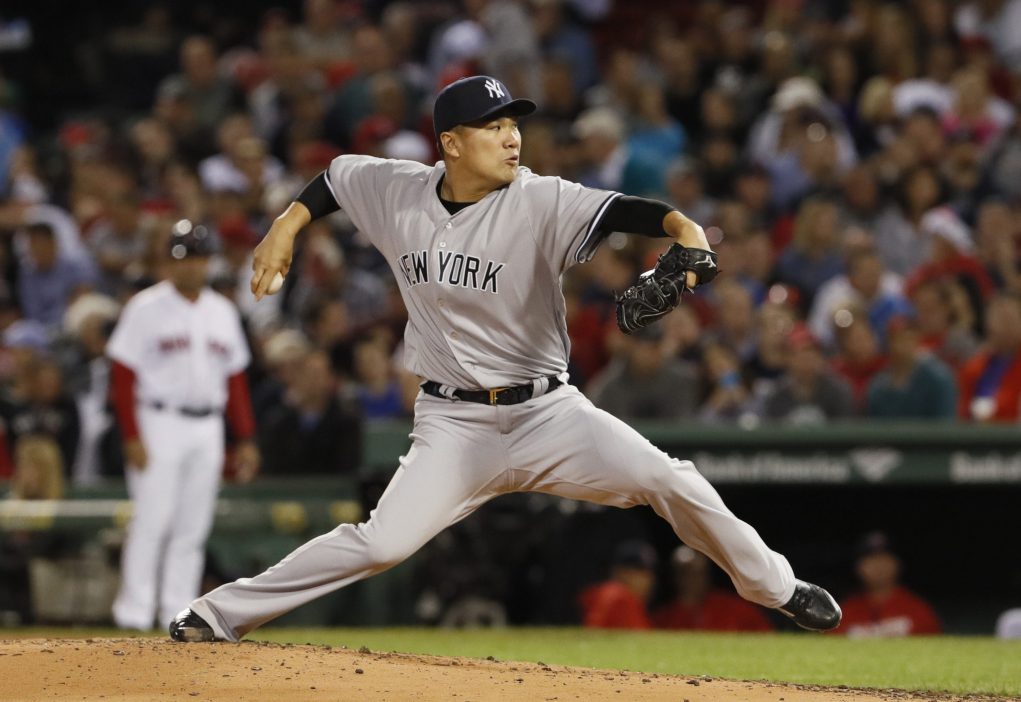 The buzz over hot Japanese prospect Shohei Otani brings a question of who the best Japanese players were for the New York Yankees.
This isn't the first time the New York Yankees dipped into the Japanese market for the next MLB star and I certainly don't think it will be the last.
The options in Japan are endless for the Yankees, a team who has had huge successes with major league imports. They'll be scouting out the Japanese leagues in hopes of bringing a stellar player and another championship to the Bronx.
---
---
Shohei Otani is making headlines for his outstanding play over in Japan. The 22-year-old serves as a pitcher, outfielder and designated hitter, which makes him the hottest potential prospect out there.
Right now, he'll remain with the Hokkaido Nippon-Ham Fighters. However, in a few years, he could potentially make the journey to the United States to make his debut in American professional baseball.
Until that time comes, we'll take a look back at the best (and the worst) Japanese-born players to have shared time in pinstripes.