We've been through our fair share of retired numbers and Monument Park dedications. However, 2017 is the year it all has to end.
The New York Yankees are a team that prides itself in traditions. From Old Timer's Day to Monument Park, the Yankees have their traditions in place and rarely stray from them.
However, as 2017 approaches, it's time to talk about one tradition that has become far more routine over the past few seasons.
Monument Park plaque dedications, often coupled with retired numbers, are the bread and butter for the New York Yankees, but the exclusive club is suddenly becoming a little too crowded.
Since 2013, the Yankees have retired five numbers. This year, they are slated to retire another in honor of shortstop and team captain Derek Jeter.
The sheer volume of recent retirees has brought the total of retired numbers to 21.
After Jeter, there should be no more Monument Park plaques given out. At least, not until there is someone worthy of the recognition that comes with bringing home another World Series title.
The names already on the retired number list are monumental. They are names that transcend baseball history and are recognized all across the sport. They deserve lifetime recognition for their various achievements.
While the recent players inducted have contributed greatly to their respective Yankee teams, they also haven't quite lived up to the level of some previous inductees. Standing among the likes of Ron Guidry, Thurman Munson and Mickey Mantle, they're in extraordinarily talented company.
With Monument Park filling up, it would do the Yankees some good to hold off on upcoming plaques after Jeter. It seems that the Yankees are handing out invitations to Monument Park to anyone who spends the majority of their career with the Yankees.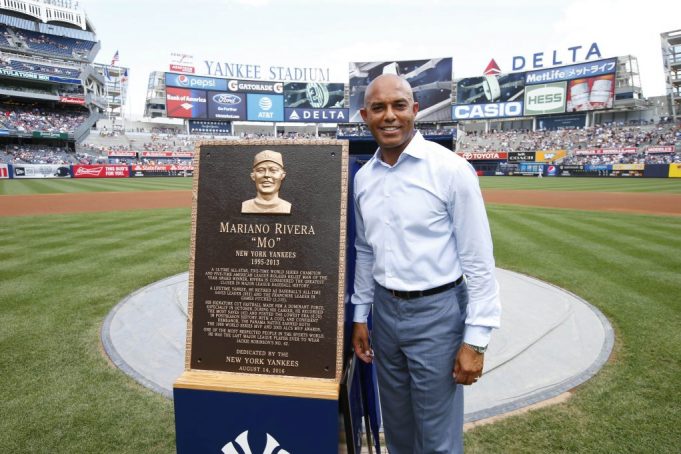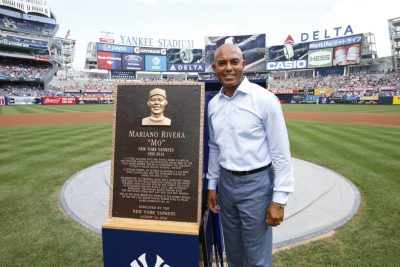 Does that mean Brett Gardner deserves a plaque? Or Roy White? Just because someone remains a Yankee for the entirety of their career doesn't mean that they necessarily deserve a welcome into the prestigious Park.
With the increase in inductions in the past few years, it's time for the Yankees to simply slow down. They retired numbers for Joe Torre, Jorge Posada, Mariano Rivera, Andy Pettite and Bernie Williams since 2013.
While all have made significant impacts for the Yankees, they did so mainly because they spent all or the majority of their careers in the Bronx.
The retirement ceremonies are getting to be too much. The recognition is one thing, but giving so many people the highest level of recognition in the franchise is overkill.
Being welcomed into Monument Park should be an exclusive accomplishment, not one that happens every single year. If the Yankees continue giving out recognition ceremonies for every Yankee, they'll find themselves out of room for players down the line that truly deserve it.
With the Core Four, all inducted after this season, the Yankees will have to take a break. Nobody else in that time frame has accomplished anything close to what has been displayed on the field by these players.
---
---
Who knows what will happen. While there is no specific stand-out player right now that has demonstrated talent worthy of that honor, that doesn't mean it won't happen. But another induction shouldn't be happening for a long time.
The Yankees have given out a lot to players that have been lifelong Yankees, but they need to slow down and wait for those more deserving of the huge honor.
We want to see an induction into Monument Park as a once-in-a-lifetime achievement, not something that has become commonplace in today's baseball world.