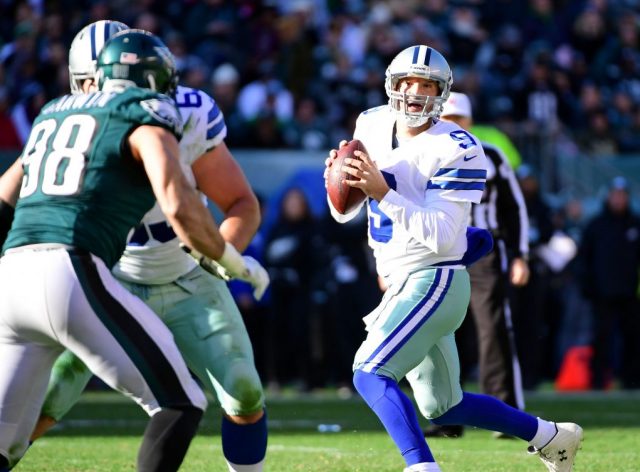 This season has been a very disappointing one for quarterback Tony Romo, but he has shown in week 17 that he indeed still has it.
Longtime Dallas Cowboys quarterback Tony Romo was set to be the Dallas Cowboys' starting quarterback for 2016, until he received an injury in the preseason and opened the window for rookie Dak Prescott.
Prescott would shine in his new role, winning 11 straight games and helping Dallas win the NFC East title. This subjected Romo to the backup quarterback role where he has not seen any playing time behind the rookie QB. However, on Sunday Romo got his opportunity to show what he has left in the tank and he proved his critics wrong.
Romo entered the game with 13 minutes left in the second quarter against the Eagles to a roar of boos from the Philadelphia crowds, but he just brushed it off and did his thing. On his first drive, he completed three out of his four passes and led his squad to the end zone for six big points.
Tony Romo's 1st TD pass of the season?

Absolutely PERFECT. #DallasCowboys https://t.co/d3fRPAuqKU

— NFL (@NFL) January 1, 2017
It is doubtful Romo will see any action once the playoffs arrive, but it is good to know for the Cowboys that Romo still has it left in the tank in the case where they need him to play.