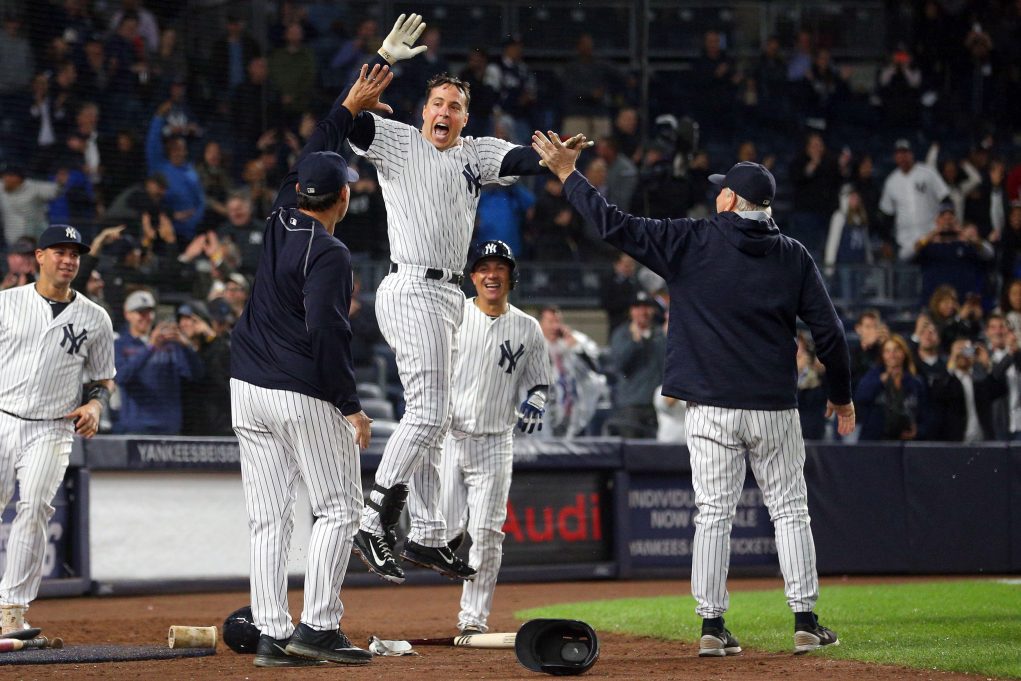 Sick of waiting for baseball to start up again? Take a peek at the New York Yankees best victories from this past season.
T
he 2016 season may not have ended in another championship ring for the New York Yankees but it was still deemed a success in the organization's rebuilding process.
From towering home runs to stellar come-from-behind victories, the Yankees kept fans along for the ride during their magical playoff run.
With the long winter days continuing on for a while, you'll need something to tide you over until the baseball starts up in less than 100 days.
Take a look through ESNY's best Yankees' games this season and get ready for an upcoming season of All-Stars and some insane baseball shenanigans.