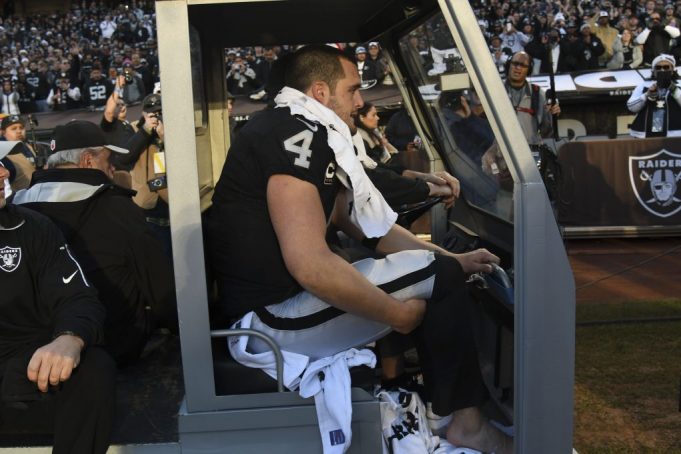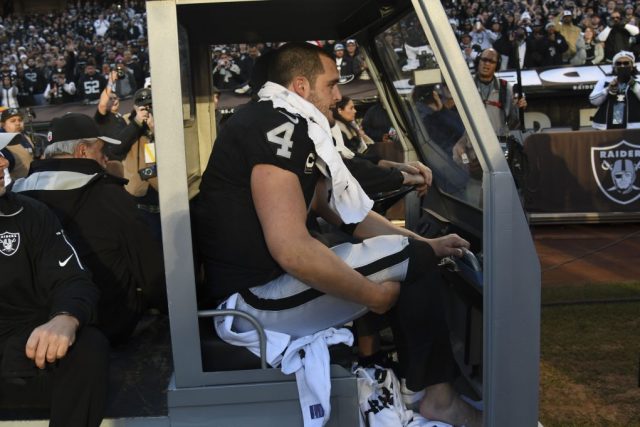 5. Oakland Raiders
With a win against Denver on New Year's Day, the Oakland Raiders would wrap up the AFC West title and break a 12-year playoff drought — that's the good news. However,
However, Derek Carr's season was ended on Saturday due to a broken leg.
Jack Del Rio will need to turn to Penn State alum Matt McGloin to lead Oakland's potent offense. It's a detrimental blow to a team who has shown dominance on both sides of the ball and had an opportunity to advance deep into the playoffs for the first time since 2003, the year they last played in the AFC Championship Game.