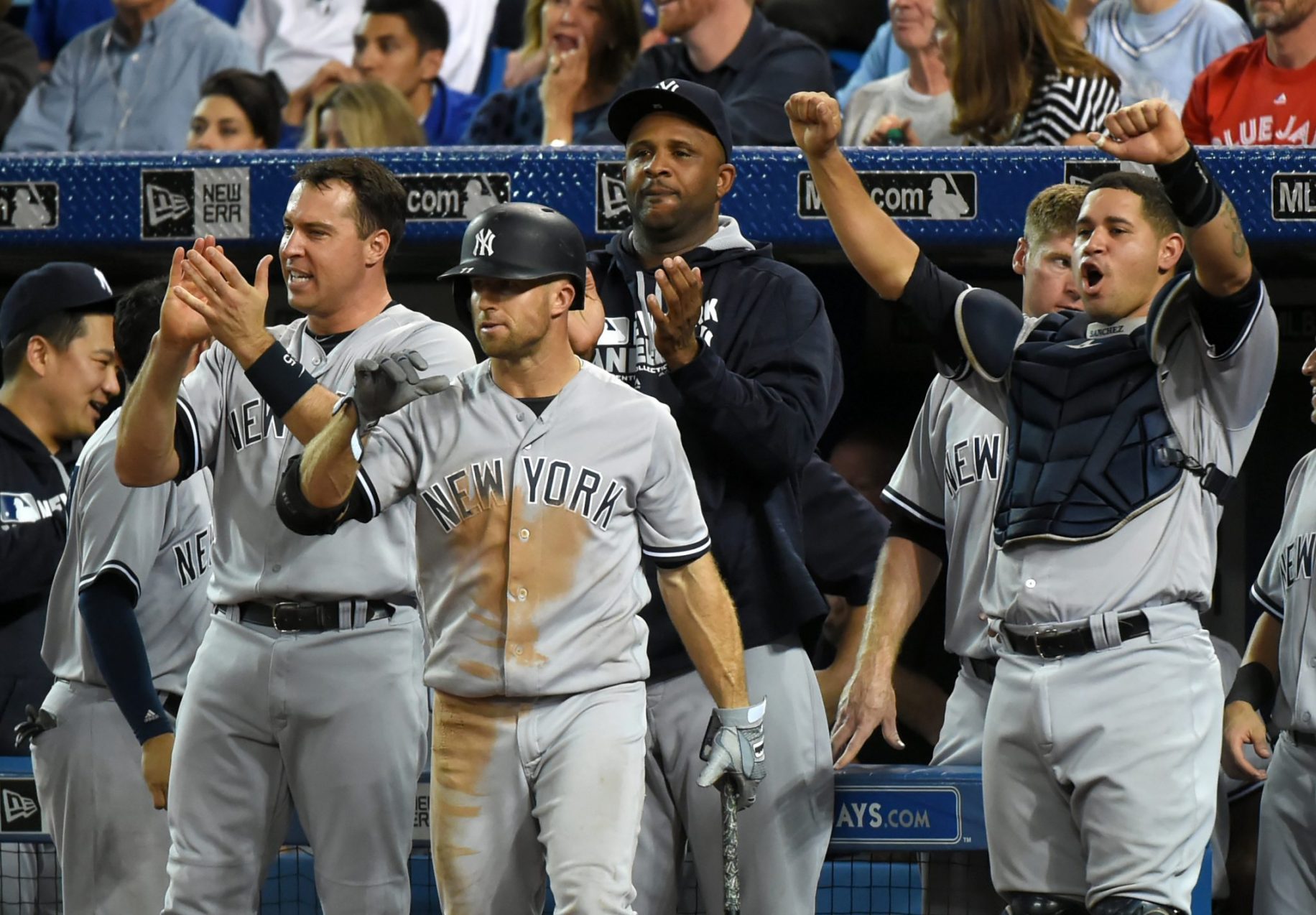 Following the Winter Meetings, we have gotten a sense of how the New York Yankees roster will look come Opening Day, 2017. 
Y
es, we know. Nothing is set in stone and lot can change from now to Opening Day for the
New York Yankees
.
Nevertheless, we've all been given an idea on who will make up the 2017 squad that will endeavor a crusade for the franchise's 28th World Series title. 
New York – whose farm system features seven of Major League Baseball's Top-100 Prospects – have pretty much set their roster for 2017, barring any move involving Brett Gardner.
Brian Cashman has added Matt Holliday and Aroldis Chapman to their roster, and even if the team trades the aforementioned Gardner, it'll be the Baby Bombers leading the charge.
What will that charge look like? Check out what ESNY projects New York's lineup, rotation and bullpen to look like come Sunday, April 2 at Tampa Bay.
As a bonus, we've thrown in a way-too-early prediction on where the Yankees could end up come October. Without further adieu, check out your potential 2017 New York Yankees: