With all the outrage surrounding the New York Yankees keeping Chase Headley, Brian Cashman actually did the right thing.
Before the Winter Meetings, fans of the New York Yankees were calling for Chase Headley to be escorted out of the Bronx. After the Winter Meetings, the fans are questioning why GM Brian Cashman didn't unload Headley for a slew of prospects.
But maybe keeping Headley is the best thing for the New York Yankees.
Hear me out on this one. Sure, Headley is not an extraordinary player by any means. Last season was a major turnaround from his 2015 campaign in pinstripes. However, it still wasn't enough to be a superstar for the Yankees.
The 32-year-old has only batted .257 in three seasons with the Yankees, including a .253/.331/.385 line last season. His .331 on-base percentage ranked seventh highest on the team this season. He also launched 14 home runs, which typically came in dire moments for the Yankees.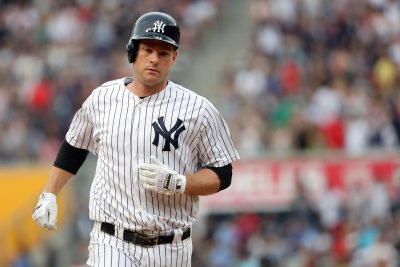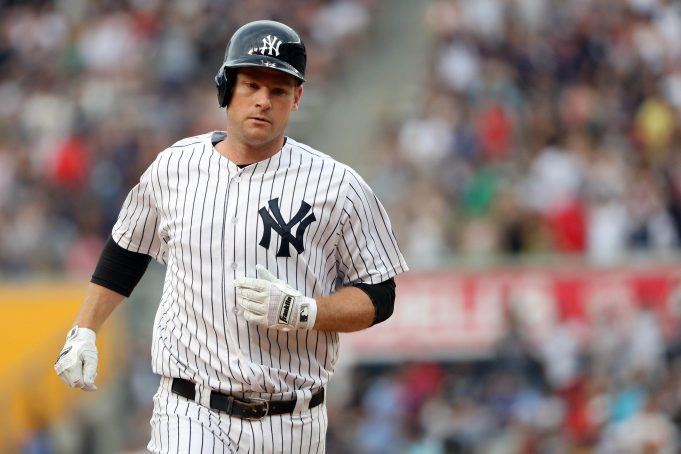 His defense was far better in 2016 than in 2015. He committed 10 errors on the season, good for a .974 fielding percentage. In 135 games started, Headley turned 25 double plays from the hot corner.
His time at third base in the Bronx has not been perfect by any means, which is probably why fans want him to go. Brian Cashman debunked any rumors of Headley being traded at the Winter Meetings, but with his recent performance, why would he do that?
Maybe because Chase Headley is the perfect placeholder for the up-and-coming players.
There is no need for signing a big-name third baseman who would demand an outrageous amount of money when the Yankees have a chance in the next few seasons to bring up the next Alex Rodriguez. Headley is the perfect in-between for the Yankees; a seasoned veteran to perform defensively until they are ready to make a big move with someone younger.
The Yankees owe him $26 million over the next two years, but that is a far better cry than signing someone for one or two seasons until prospects like Miguel Andujar are ready to step up.
Right now, prospects for the Yankees at the third base position aren't even close to being ready for the big stage. Andujar will begin the season in Double-A Trenton.
Rob Refsnyder has never played third base full-time and wouldn't be prepared to take over right away. Neither would Ronald Torreyes.
Even more importantly, the Yankees have started to prepare for upcoming free agents, the most popular being the Baltimore Orioles' star third baseman. Manny Machado is eligible for free agency in 2019 and the Yankees hope to be top on the list to snag that star.
But that is down the road. What's the point of signing a huge contract for a third baseman if they simply plan on replacing him two years down the road with a younger, brighter star?
There is no point. Which is exactly why Chase Headley will serve his purpose in the Bronx, whether fans like it or not. Cashman may have been listening to offers but, in the end, he decided to keep Headley here.
With Cashman's knowledge of the game, there is no doubt in my mind that he was anticipating the use of Headley as a solid placeholder for the future. Keeping him was Cashman's sneaky-smart move this off-season.
They can rely on Headley to remain solid at third base while still developing their prospects that are gearing up to take over. Headley participated in their late-season playoff run in 2016 and he'll continue to do so when needed, next season.
When the time comes, Headley will unmistakably be displaced. When those prospects and young stars are ready to make their move, Headley is goner. For now, we must recognize that Cashman kept Headley to help prepare for the future.