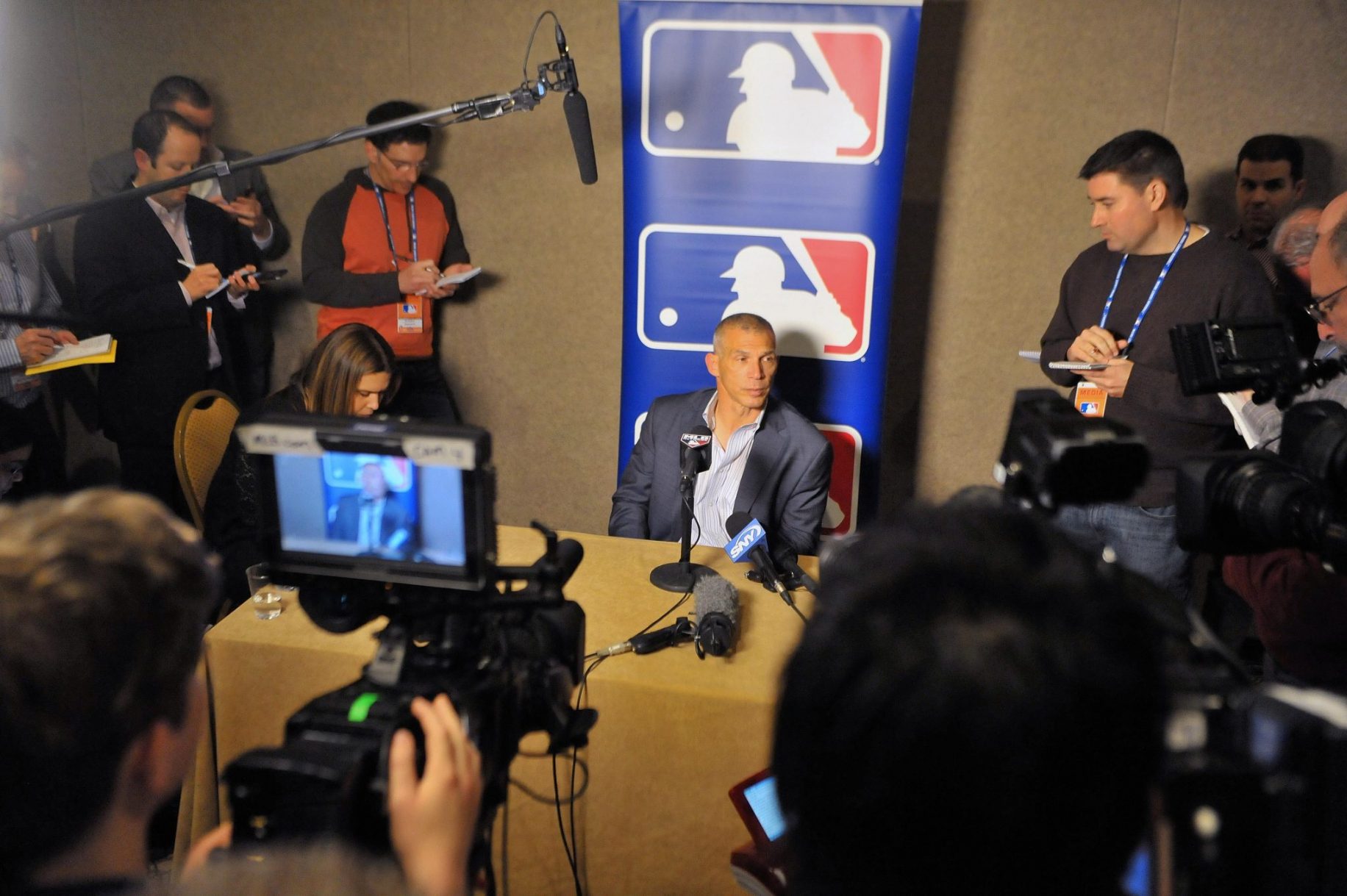 The Winter Meetings in National Harbor, Md. have come to a close and the New York Yankees have answered only a few blinding questions. 
T
he total chaos that is the Winter Meetings have finally reached its conclusion and the
New York Yankees
appear to have their roster primarily filled out.
Ending with the Rule-5 Draft, in which the Yankees lost four players during the MLB phase and three during the minor league phase, general manager Biran Cashman and the rest of the front office will now head on home and evaluate the remainder of the offseason.
Matt Holliday and Aroldis Chapman were the big moves made this week but no one can declare them as having a "successful" time down in National Harbor. 
Their arch-rivals, the Boston Red Sox, seemed to have made the big move in trading for ace Chris Sale which leaves New York as an immediate afterthought in the AL East.
That, of course, left the Cashman party with some questions as they scattered from the Gaylord National Resort on Thursday:
Will Holliday, Chapman and the Baby Bombers be enough to ensure a successful season? Should they have made more moves? What should we expect from now until Spring Training?
Today, ESNY breaks down what every Yankees' fan should take away from 2016's Winter Meetings: