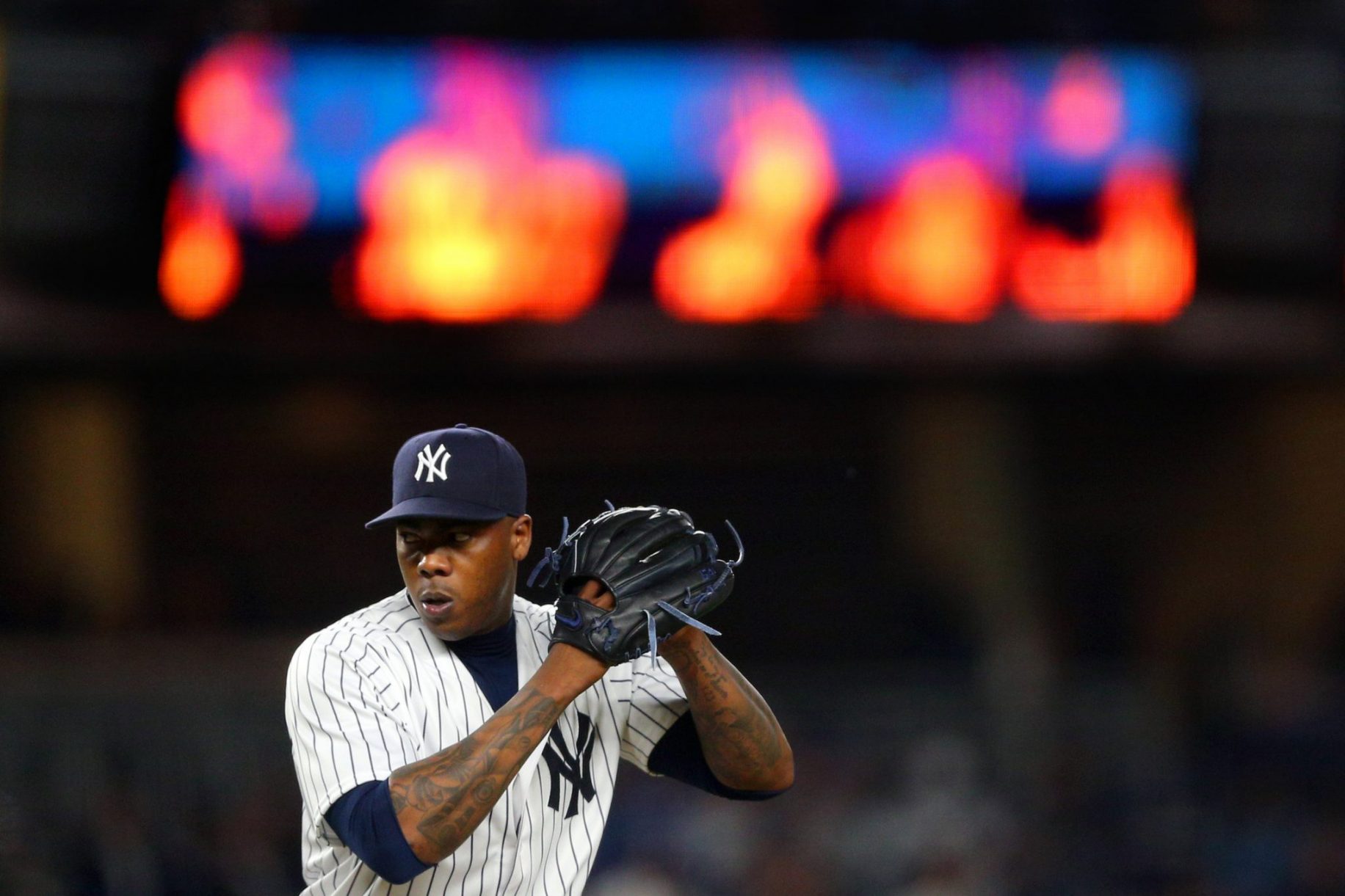 The New York Yankees have brought Aroldis Chapman back to the Bronx and there is a lot to take into consideration. 
Aroldis Chapman will be officially closing games for the New York Yankees in 2017 — as he signed a five-year, $86 million contract on Wednesday night.
Last season, the Cuban Missle pitched in 31 games for New York, recording 20 saves while striking out 44 batters in 31.1 innings of work.
He was then dealt to the Chicago Cubs on July 25, 2016, where he would give up just three earned runs in 26.2 innings (1.01 ERA) and played an integral part in their first World Series win wince 1908.
Overall, he recorded 36 saves and maintained a strikeout per nine ratio of 14, tied with Kyle Barraclough for fifth-highest among major league relievers in 2016.
But what does this mean for the Yankees, who have seemed to make their big move of the winter? ESNY breaks down everything one must consider with the signing of Chapman: