The final scores from Championship Saturday weren't shocking. What's shocking was who the committee put in the College Football Playoff.
C
hampionship Saturday in College Football was pure pandemonium, and not because of any major upsets or last second game winners. I could only imagine what the committee of the College Football Playoff was thinking during Championship Saturday. Oh, to be a fly on the wall in that meeting.
Easily, the most exciting and competitive game was the Big Ten Championship between Wisconsin and Penn State.
PSU was down big for most of the game but mounted a huge comeback in the second half, all while allowing just a field goal over the game's final 30 minutes. As I watched the comeback and saw the Penn State student section going bonkers following score after score, I couldn't shake the feeling that no matter the outcome of the game, they wouldn't be as jubilant come Monday when the committee announced their final four.
Then, what Nittany Lion fans were all dreading came to light. Ohio State made the playoff as the third seed and Penn State was on the outside looking in.
A team that hasn't lost since September was going to be left out of the College Football Playoff. This, after we've heard countless times from the committee that winning a conference championship is one of the most important things a team can do to solidify a spot in the playoff and non-conference schedules matter. Well, Ohio State is in without making it to their conference championship game and Washington is in with non-conference wins over Rutgers, Idaho, and FCS Portland State. After this past season, it seems no one knows how to make it into the final four. One thing is for certain: college football needs another shakeup to their playoff system.
2016 College Football Playoff Teams #CFPReveal

1. @AlabamaFTBL
2. @ClemsonFB
3. @OhioStateFB
4. @UW_Football pic.twitter.com/BWvxQSU77w

— ESPN CollegeFootball (@ESPNCFB) December 4, 2016
One thing is for certain: college football needs another shakeup to their playoff system.
I mean it seems pretty obvious to a lot of you, right? The field needs to expand in order to ensure all worthy teams get a shot at the title. In theory, this cannot happen in the current system because there are five "Power Conferences" and just four spots in the playoffs. Whether that's an expansion to six teams or eight teams could be debated for hours on end, but I think eight makes the most sense. It would guarantee that the best at-large teams make the playoffs without watering down the system too much. What's more, a hypothetical three-loss conference champion wouldn't take away the bid of a deserving two-loss second at-large team in this format like it would in a six-team playoff.
Simply put, the committee would still rank the teams as they do now and the playoff bracket will be made according to the top eight teams in the final College Football Playoff Rankings. The odds that all five power conference champions aren't in that top eight are slim, but if that were to happen they would take the place of the lowest-ranked at-large team.
So, according to 2016's final rankings, the first round matchups would be as follows:
#1 Alabama vs. #8 Wisconsin
#2 Clemson vs #7 Oklahoma
#3 Ohio State vs #6 Michigan
#4 Washington vs #5 Penn State
The ratings for these games would soar beyond the roof.
We get two Heisman finalist quarterbacks in Deshaun Watson and Baker Mayfield going head-to-head in Clemson vs Oklahoma. Then we'll see two disrespected conference champions battle it out in Washington vs Penn State. To top it all off, we'd get a rematch of the classic overtime game from a few weeks ago between Ohio State and Michigan. And these dream matchups are all just the quarterfinals. Maybe a team like Washington or Oklahoma runs the gamut all the way to the National Championship.
The viewer would be intrigued by these match ups enough to keep them engaged throughout the course of the tournament in a similar fashion to NCAA Basketball March Madness.
Now, of course, this extra round would mean adding another week to the already elongated Bowl season. However, by shortening the regular season to just 11 games and having the 12th game be a conference championship game, the most games a team would play in a season would be 15. That number of games is equivalent to what the eventual national champion and runner-up will play this year, save Ohio State who has only played 12 games so far this year.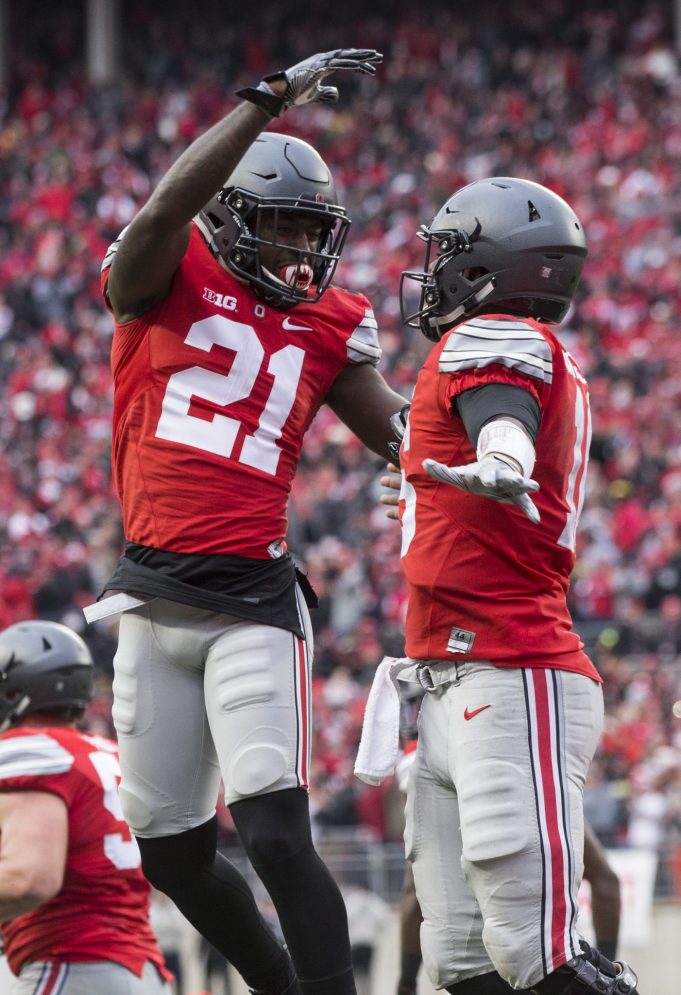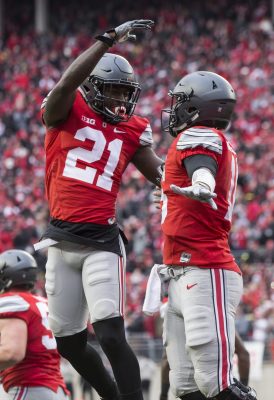 The extra round will also give an even bigger boost in revenue to the "New Year's Six" Bowls (Orange, Rose, Sugar, Peach, Cotton, and Fiesta Bowls) that the NCAA currently features around the beginning of the New Year. By making all of these games a part of the larger playoff, the quarterfinal games will not be played around the start of January. The quarterfinals would have to be played a week earlier around Christmas which would give a boost to the usually lackluster bowl games around that time. The "Holiday Six" (as I'm officially coining them) would rotate between being the quarterfinal and semifinal rounds of the new College Football Playoff. The National Championship would continue as is, played on a Monday night in a different city each year.
But to ask an institution like college football to do something that makes sense, not cents, would be ludicrous.
It's a good thing that this alternative provides both for the NCAA brass. It has become abundantly clear that the College Football Playoff is more of a popularity contest than who is actually deserving of making the field. What other logical explanation is there for a team that didn't even make their own conference championship edging out the champion of their conference; a team that they also lost to in the regular season? But I could go on and on about what doesn't make sense in college football today.
I mean, there are 14 teams in the Big Ten and 10 teams in the Big 12. Welcome to college football where the points are made up and the records don't matter!
Hopefully, the NCAA will heed this call and make a change sooner rather than later; they waited 16 years to replaces the BCS. Back then, only two teams could compete for the National Championship. At least now they've expanded to four teams.
I'm all about giving those deserving of a title shot a chance at winning it all, which is what this alternative provides. In the end, Alabama will probably wind up cruising to a title this year anyway.