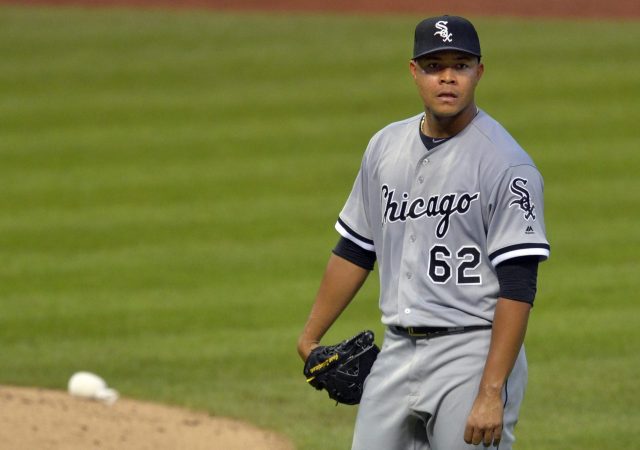 As the New York Yankees progress in the Winter Meetings, the starting rotation must be an aspect discussed throughout the offseason's busiest week. 
T
he
New York Yankees
have found their designated hitter, do you know what's next? Pitching, pitching and more pitching.
From all the glaring question marks that have sneaked their way into the 2017 Yankees' blueprint, nothing is more "unanswered" than the state of New York's rotation.
Behind Masahiro Tanaka, who maintained the third best ERA in the AL in 2016, CC Sabathia,who's coming off his season since 2012, and Michael Pineda who was the AL Leader in K/9, the Yankees have either unproven arms fighting for the final two spots.  
One could also argue that Pineda — who is one of six players in MLB history to strikeout more than 200 but to manage an ERA over 4.80 — is unproven as well yet is a lock for the three spot. Just another obtrusive piece of evidence that judges the quality of the unit.
Competing for a place in 2017's rotation is Luis Severino, who has to earn his way back after posting an 8.50 ERA in his sophomore year as a starter, Luis Cessa, who allowed 11 home runs in nine starts and Chad Green, who was shut down due to an elbow issue, and Mitchell, who has only made five major league starts.
You also can't forget about the veteran Adam Warren, Jordan Montgomery, Dietrich Enns or other youngsters knocking on the door from the minors.
Sure there's depth but is there stability?
ESNY broke down fitting starters that Brian Cashman could pursue to possibly bring an arm that can promote stability. Check it out: