Slugger Edwin Encarnacion could potentially ink a deal with the New York Yankees, but signing him will only derail the youth movement.
After trading primary designated hitter, Brian McCann, the New York Yankees are in the hunt for another reliable power hitter. What has been dubbed a priority this offseason, the Yankees have put their name in the ring for several competent DHs.
Yoenis Cespedes was on the radar. So were Jose Bautista, Mike Napoli and Kendrys Morales. Now, it seems the Yankees have been in talks with the division rival, Edwin Encarnacion.
With the Toronto Blue Jays signing Morales earlier this month, Encarnacion's position is in question. The first baseman and DH might not have room in Toronto next season and the right-hander's superb power at the plate has attracted a lot of attention on the free agent market.
If the Yankees sign Encarnacion, they would be putting faith in an aging 34-year-old who might not be able to continue being productive. With their insistence on the youth movement, signing him would almost be counterproductive for the Yankees.
They just shipped off 32-year-old McCann for some younger prospects. Bringing in the aging Encarnacion would encourage the Yankees to start buying their talent instead of letting the youthful talent develop.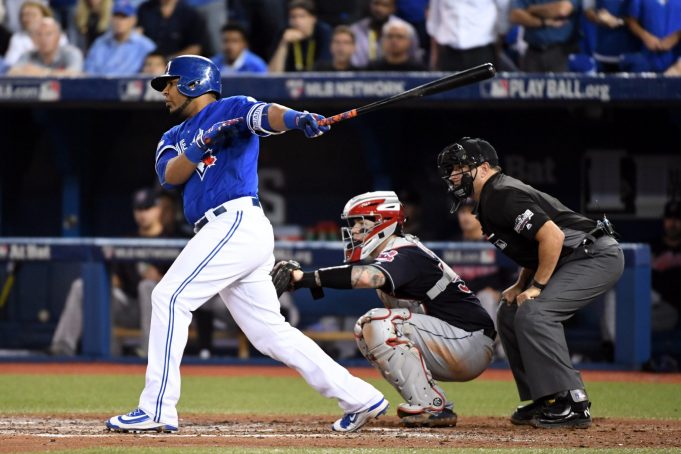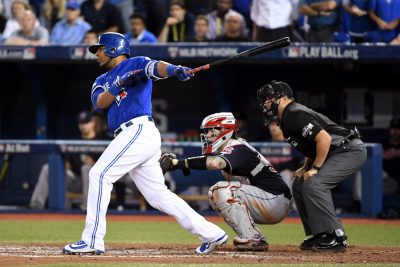 Encarnacion wasn't a strong offensive player throughout his entire career, but once 2012 rolled around, he silenced the media with a big bat. This past season, his .267 average was overshadowed by his 42 home runs and career-high 127 RBIs. However, his career-high in RBIs was also met with another career-high stat: 138 strikeouts.
In his eight seasons in Toronto, Encarnacion was known for his power, averaging approximately 30 home runs each season. Last season, the Yankees' home run leader (Carlos Beltran) smacked only 22 home runs. It's clear that Encarnacion is an offensive powerhouse, but his age is a risk that could easily work against the youth-driven Yankees.
At this stage in his career, the chances of his production declining are extremely great. With the current Yankees roster, Encarnacion would be the second-oldest player, placing behind only starting pitcher CC Sabathia. For a team that is striving to gain more youth, signing him would only go against their master plan.
Towards the end of the 2016 season, the Yankees went about making their team young again. Their reputation of being buyers was crushed when they went about selling at the trade deadline. Even trades in the offseason have brought the Yankees back towards their youthful roots. By signing Encarnacion, who is ultimately seeking a multi-year deal, the Yankees will be turning back to their buying ways.
If Encarnacion is primarily in the DH spot for a multi-year deal, he will be taking chances away from some of the young talent, which is exactly the position the Yankees found themselves in with Alex Rodriguez last season.
He would not even have much of a shot at competing for a starting spot at first base, as the talented second-year players Greg Bird and Tyler Austin will be battling for that role.
Encarnacion is undoubtedly an incredible talent. His home run swing is one that would make a difference for any team. But for the Yankees, signing another aging player will bring about more bad than good.