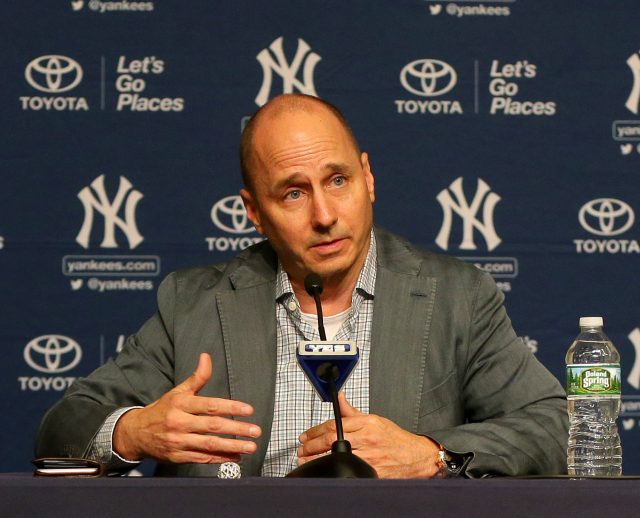 Reason #3: Brian Cashman 
Brian Cashman has been the general manager of the New York Yankees since the 1998 season. Ever since, he has been nothing short of fantastic, proving to fans that he is one of the best in the game at what he does.
So far in his tenure as the Yankees' general manager, Cashman has won four World Series rings and is currently undergoing his first rebuild. By making a surplus of trades and acquiring a vast amount of minor league talent, he has set the Yankees in a great position as they head into the future.
Yankee fans have realized throughout the years that their GM is potentially one of the best negotiators in all of baseball. In his career, Cashman has acquired the likes of Aroldis Chapman, Starlin Castro, Roger Clemens, and Alex Rodriguez through trade while giving up practically nothing in return.
If there is a very pessimistic Yankee fan out there, even they would have a hard time arguing that they have one of the top general managers in all of baseball.