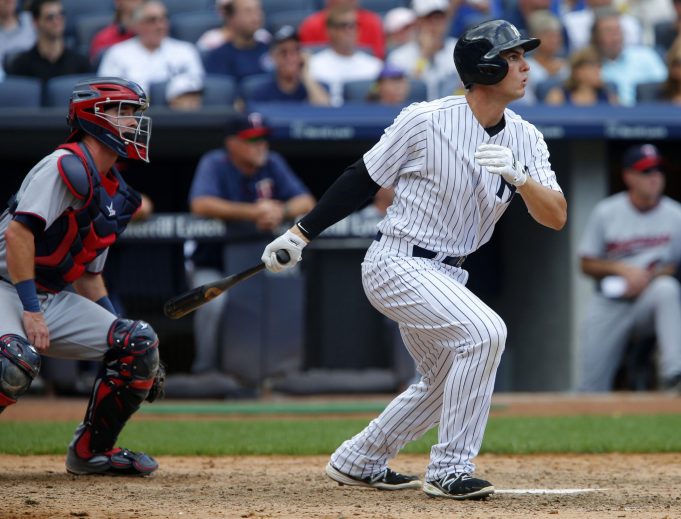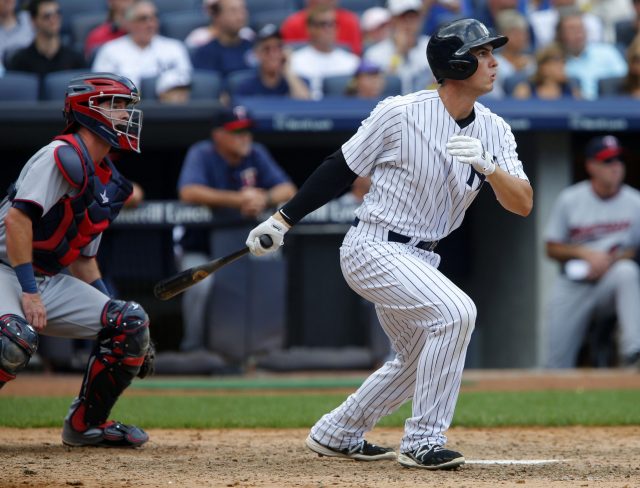 Reason #2: The Return of Greg Bird 
Prior to the emergence of the Baby Bombers in 2016, there was Greg Bird. Bird arrived in the middle of the 2015 season and had quite the impact, helping New York find a spot in the 2015 AL Wild Card game.
In 2015, Bird slashed .261/.343/.529 with 11 home runs and 31 RBIs in just 46 games. He brought a young spark to a team which consisted of mainly aging veterans who were running out of gas towards the end of the season. He also helped fill the role an injured Mark Teixeira left wide open.
Due to a right shoulder labrum tear, the first baseman missed all of the 2016 season, which was a huge loss for the Bombers. On a less somber note, though, Bird will be back and healthy for a 2017 season where he is set to be the starting first baseman, bringing some pop to a position the Yankees did not see much production from last season.
The 24-year-old participated in the Arizona Fall League to help get himself back in the baseball groove. The future certainly looks bright for the young first baseman, who Yankee fans should surely be thankful for as the 2017 season nears.