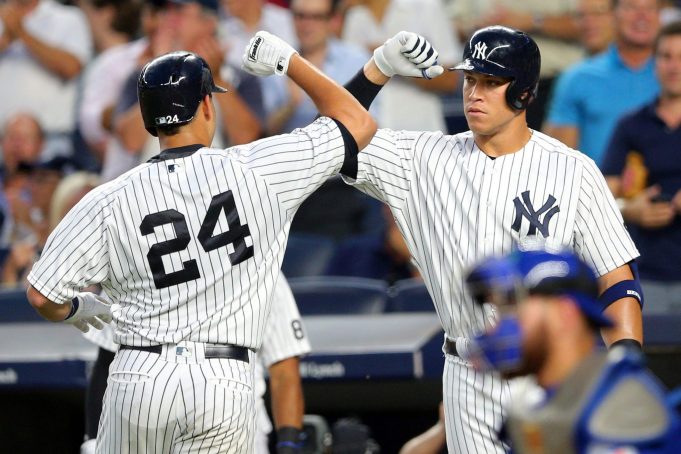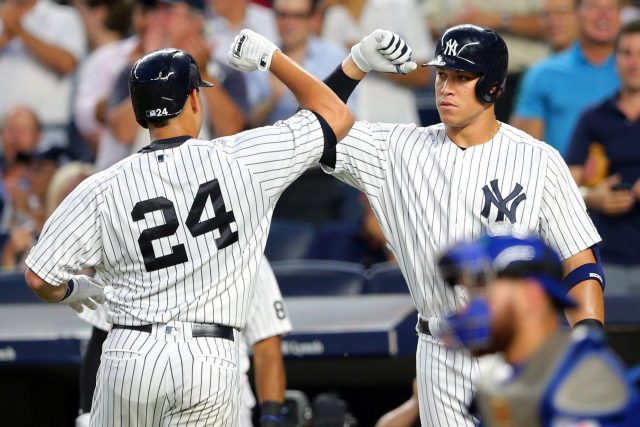 Reason #1: The Arrival of the "Baby Bombers"
In 2016, times were not looking too great for the Bronx Bombers due to the aging veterans and a lack of production from pretty much everyone on the team. This all changed after the trade deadline, when the team decided to give the young guys a chance.
They shined under the spotlight.
The emergence of young stars including Gary Sanchez, Aaron Judge, and Tyler Austin gave the team a newfound energy that has not been present in years. Despite some struggles here and there, these kids proved that they are the real deal and are in it for the long run.
Sanchez was the most impactful of the "Baby Bombers," as he finished the season with a slash line of .299/.367/.657 and 20 home runs to go along with 42 RBIs in just 53 games. "The Kraken" finished in second place for American League Rookie of the Year voting and proved to everyone that he deserves a spot in the heart of the order next season.
Both Austin and Judge made waves of their own when they hit back-to-back home runs in their first big league at bats, setting the tone for a new Yankees team post-Alex Rodriguez.
All of these players will certainly prove to be key pieces to the Yankees' 2017 success, with even more talent waiting in the wings. The Baby Bombers are definitely something Yankee fans should be thankful for.