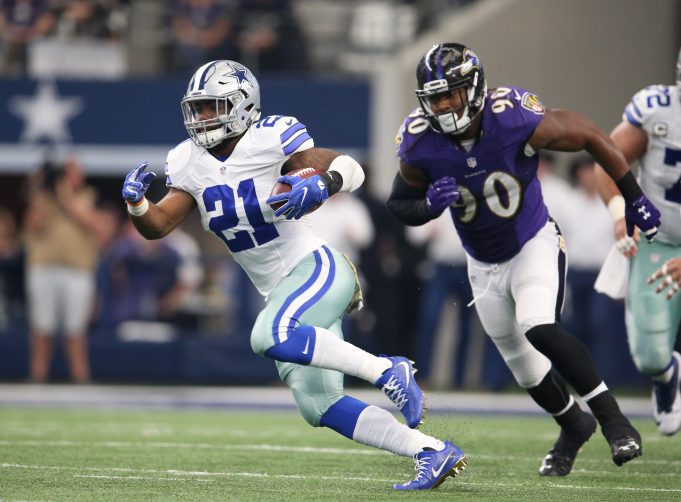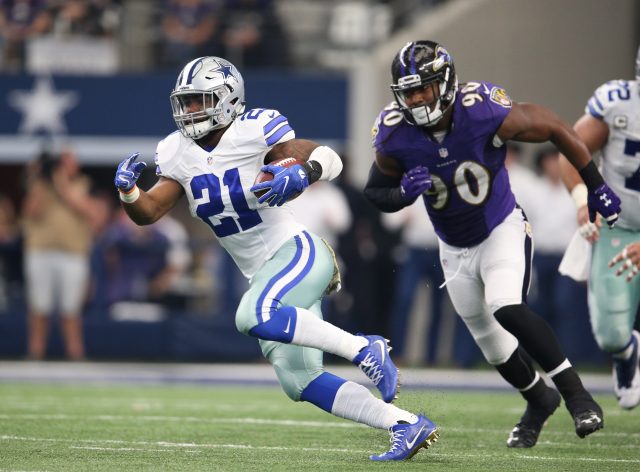 Dallas Cowboys star rookie Ezekiel Elliot has done nothing but impress and only added on against the Baltimore Ravens on Sunday.
After catching a screen pass from Dak Prescott in his Week 11 matchup against the Baltimore Ravens, rookie phenom Ezekiel Elliot hurdled over Ravens corner Jerraud Powers to pad his stats and give him an extra couple of yards.
Zeke with another hurdle!!! #AirZeke pic.twitter.com/U8UTav6pMc

— ✭Cowboys News✭ (@DemBoyz_News) November 20, 2016
So far in his rookie season, we have seen Zeke pull off this remarkable move a couple of times which leaves many wondering where this remarkable athleticism come from.
Prior to being a star NFL running back, Elliot was a state champion high school hurdler when he was attending John Burroughs school in St. Louis, Missouri. It all makes sense as to why he has more hops than LeBron James. Well not really, but the running back can certainly gain some height.
Elliot is pulling out all of the tricks from his magical hat on Sunday, trying to help his team win their ninth game of the season as they are seemingly steamrolling every team they play and attempting to make the playoffs.
In this spectacular rookie campaign, Elliot has had 198 carries for over 1,000 yards and nine rushing touchdowns, averaging 5.1 yards per carry.
With this year's NFL season far from over and the playoffs quickly approaching, expect more of these spectacular hurdles from Elliot to appear on your social media accounts even more in the near future.