Gary Sanchez came up to the New York Yankees with nothing to lose. Now, with Brian McCann gone, the pressure is on for Sanchez to perform.
Brian McCann's trade to the Houston Astros is something that was guaranteed to happen. It was a huge part of the New York Yankees master plan to continue the rebuilding process. Youth is the prime target. Naturally, the 32-year-old backstop had to go.
That leaves the Yankees with rookie Gary Sanchez as a starter behind the dish, with backup options in Austin Romine and Kyle Higashioka. And while those are all reliable options, McCann's trade puts extra pressure on Sanchez to perform exceptionally.
The Yankees were blessed to witness greatness in the form of Sanchez last season. However, it was only two months that they got to observe Sanchez in the big leagues. He had the chance to perform with the security blanket of a gritty, veteran back-up in McCann.
Now, he's all on his own. He is the star. He is expected to perform just like he did in the final two months of the 2016 season.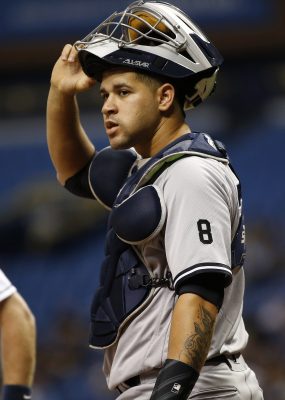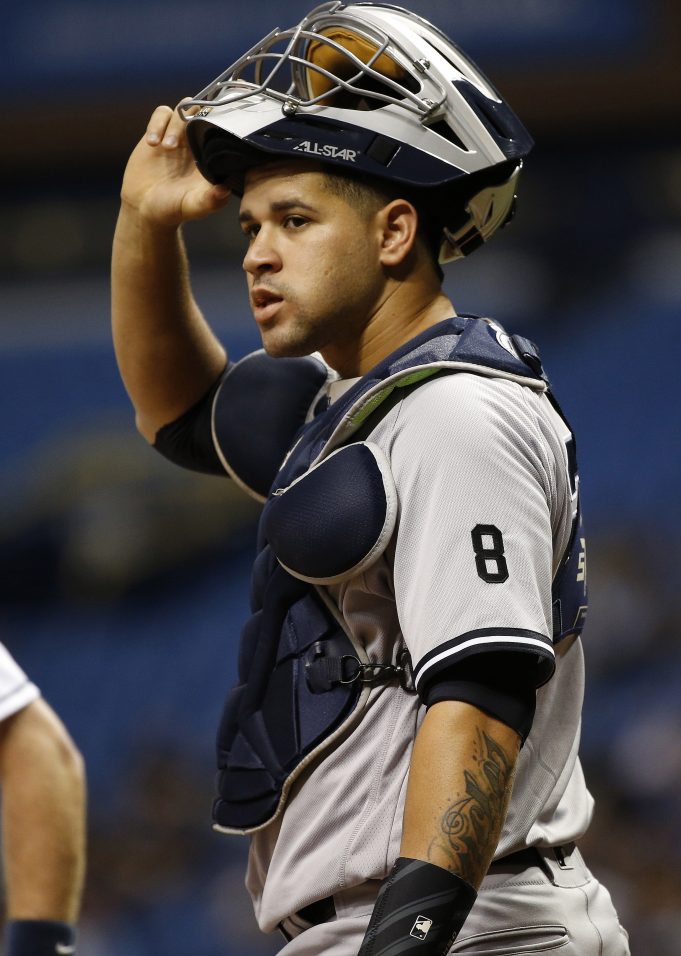 With only 53 games under his belt, there is no doubt that we've seen some miraculous talent out of Sanchez. However, chances are that his future performances won't be quite like we've seen. Sure, he's got the talent to make a huge impact, but it would be unfair to expect immediate greatness in his first full season.
Of course, he could do just that and more. But the fact of the matter is, if Sanchez starts to fall off, there's no real back-up to truly rely on.
Even worse, if an injury keeps Sanchez from playing time, the starting catching role would fall to two unproven backstops.
McCann may not have been stellar at the plate, but he certainly made a difference behind it. He was a reliable defender with a strong arm who recorded 757 innings behind the plate last season.
In those innings, split over 92 games, he boasted a .995 fielding percentage, good for tenth in the MLB.
With Sanchez's slash line at .299/.376/.650 last season, it's clear why he won the starting position. Not only was he dominant with the bat, he showed off on defense, throwing out 41% of runners who attempted to steal, cementing himself as the starter.
The only role McCann played was DH and insurance. If Sanchez started struggling, he would be able to take a break and allow a reliable back-up to give him some time to rest. He doesn't have that luxury anymore with McCann's trade to Houston.
The Yankees are putting a lot of faith in a catcher who has shown exceptional promise. The problem is, that promise comes from two other-worldly months of play in the majors.
Sanchez has always been lucky, as he's been in a position where he had nothing to lose, everything to gain. He would have to work hard to earn his spot and now that he's earned his starting position, he can't stop.
The Kraken now has to keep eating to prove that the Yankees were right to trust him with the starting position — and that's a lot of pressure to put on a second-year player.
Sanchez can surely rise above. If 2016 proved anything, it's that he has the talent, will be a true team player and could be that leader behind the plate. McCann's trade just forces him to grow up and fall into that role much faster than fans and staff formerly thought.