Following a historic victory over Eddie Alvarez at Madison Square Garden on Saturday night, many are wondering what else Conor McGregor can possibly accomplish.
Conor McGregor and Eddie Alvarez met in the octagon at Madison Square Garden for a highly-touted main event fight. Well, it was technically more of a beat down rather than a fight.
Prior to the beginning of the match, McGregor shouted to the crowd: "The Irish, we built this town … Now we're coming back to claim what's ours." He certainly did just that.
The Irish-born fighter knocked Alvarez down three times in the first round, leaving fans with the knowledge that the fight would not go on long. At that point, the McGregor-loving MSG crowd was anticipating a round two knockout.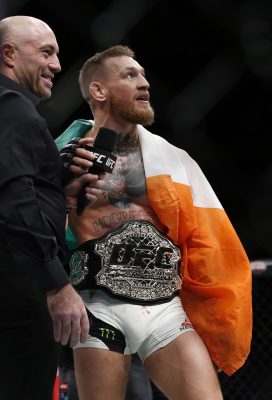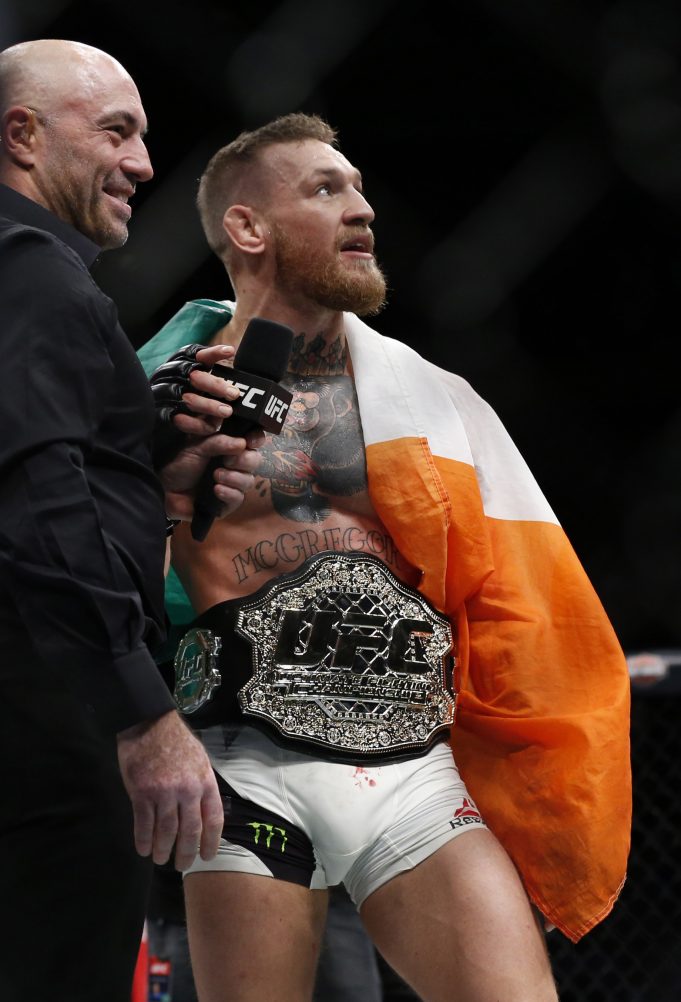 Fittingly enough, round two did not last very long following a right-left-right combination from McGregor that knocked the champion down, prompting the referee to end the fight after a couple of ground strokes.
"I've ridiculed everyone on the roster," McGregor noted after the fight. "I'd like to take this opportunity to apologize … to absolutely nobody." The persona that he has created for himself is like no other in professional sports. Most athletes nowadays are afraid of trash-talk, but Conor certainly isn't.
So, what is left for the current featherweight and lightweight champion? Does he even have anything left to prove?
The notorious one proved to the world on Saturday night that he can say whatever he wants to anybody and be able to back it up in the octagon, something a lot of athletes cannot do. He has seemingly taken care of every opponent thrown his way, including the likes of Jose Aldo, Chad Mendes, Nate Diaz, and now Eddie Alvarez.
He does not have much left to prove to the UFC universe but there are a couple of opponents that he may need to battle against in order to continue his legacy as one of the brashest fighters in history.
The key potential opponent would be McGregor's current rival, Tyron Woodley. Woodley and McGregor have exchanged some nasty Twitter messages as of late, eventually coming to fruition at the UFC 205 weigh-in, where a brawl could have started if it were not for the presence of security.
It would surely be a highly-anticipated fight if it were to happen, but the result would most likely go McGregor's way once again.
Sooner or later opposing fighters will realize that McGregor is not the guy you want to face because he will not only beat you, but he will also embarrass you with the microphone at the same exact time. With that being said, the Irish-born star will most definitely go down as one of the greatest fighters in UFC history when he decides to call it quits.
He does not have much left to prove.