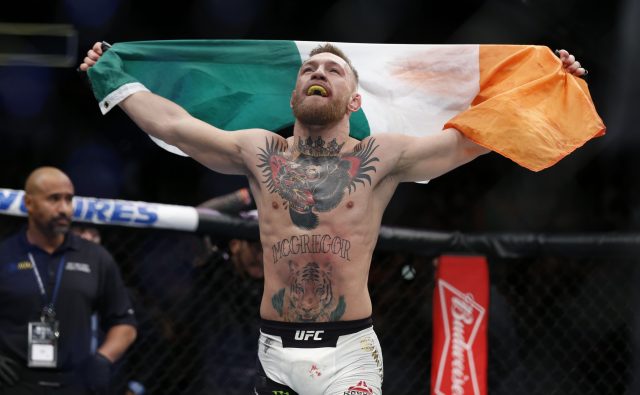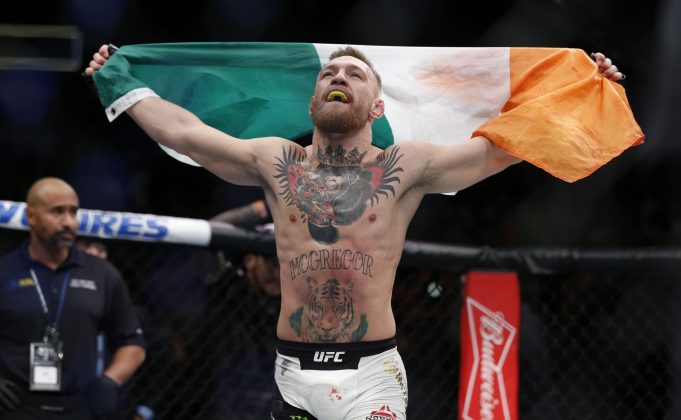 Following a knockout victory over Eddie Alvarez at UFC 205 at Madison Square Garden, Conor McGregor took to the microphone to make some shocking announcements.
While his talk on the microphone is usually trash-talk directed at an upcoming opponent, McGregor made a few announcements post-fight which surely caused some stir.
The first announcement McGregor made was that he is expecting to become a father early next year — March to be exact.
"One announcement, I'm going to be a daddy early next year," McGregor said. "I'm crapping me jocks, I'm not going to lie. I don't even know what way to take it. It's messing with me head because I don't want to be bringing a child into this. I don't even want to do the celebrity type (expletive). I hate all that. I don't want my family to be like that."
Being that a child is incoming in the Irish-born fighter's life, he may need to take some time off to be home with his family. He also said that he does not want his child to be in the limelight of it all, so it wouldn't be shocking if McGregor's larger-than-life lifestyle is toned down a bit.
"If I'm the one that's bringing this. They've got to come talk to me now, that's all I know. I've got both belts, a chunk of money, a little family on the way." McGregor told press. "You want me to stick around, you want me to keep doing what I'm doing, let's talk, but I want ownership. I want an equal share. I want what I deserve, what I've earned."
The next bombshell that McGregor dropped on the media post-fight was that he wants partial ownership in UFC due to the ridiculous amount of money he has made the company throughout the past few years. Without the 28-year old, the UFC would have never been able to make it to Madison Square Garden, let alone breaking all kinds of records once they got there.
It will be interesting to see how this story progresses in the upcoming months. It is definitely possible that if Dana White does not give McGregor the money he wants, he will walk away from it all.