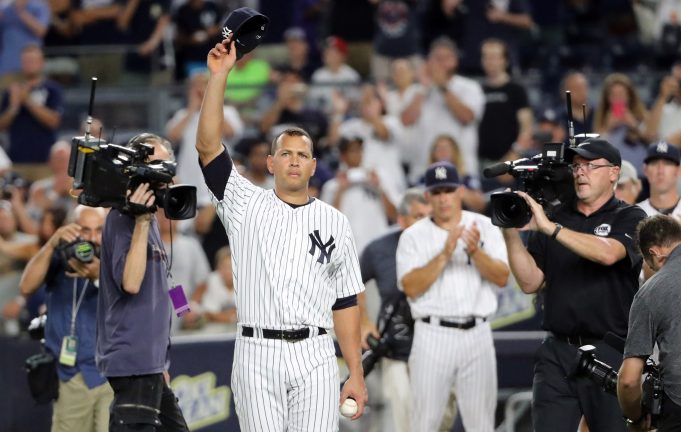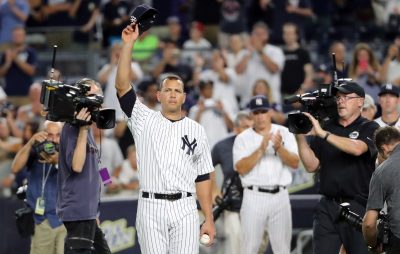 This one particularly hurt for the Red Sox, as the Yankees swooped in and stole an all-time legend from the grasp of their arch rivals. Without even looking at what Cashman had to part with, consider the fact that A-Rod is one of the five greatest players ever to play major league baseball.
Put steroid allegations, disagreements with the executive ranks (including Cashman), and antics aside. In 12 years as a Yankee, Rodriguez sported a .900 OPS, smacked 351 round-trippers, and collected 1096 RBIs.
Additionally, he was — and no one will dispute this — the reason the Yankees won it all in 2009.
Throughout his tenure with New York, Rodriguez collected milestones such as 600 home runs, 3,000 hits, and 2,000 RBIs. Furthermore, he won AL MVP awards in 2005 and 2007 thanks to absolutely monstrous campaigns.
https://www.youtube.com/watch?v=oWL9G_W2uuw
When he was released this past season, likely putting an end to his playing days, he had 696 career homers to his name — placing him fourth on baseball's all-time home run list.
What the Yankees had to deal does not nearly equate with what they gained. Pulling off the deal in the latest stage of the offseason, with spring training starting, power-hitting second baseman Alfonso Soriano made his way to Texas and into a new stage of his career. He would become one of the better power guys in the game, making the transition into the outfield and eventually back to New York 10 years later.
As for Arias, his career never turned into anything substantial.
Whether you like A-Rod or not, and many certainly do not, you cannot deny that Cashman won big with this deal.