With former New York Yankees reliever Aroldis Chapman seeking more money, the Yankees must give up and move on.
There's no doubt that Aroldis Chapman made a difference when he took the mound in the Bronx last season. With his new free agent status, the Yankees are hoping they can secure the 103-MPH flamethrower once again to strengthen their bullpen.
However, there's a catch.
A report from CSN Chicago's Patrick Mooney claims that Chapman is seeking $100 million for his services in the 'pen. The largest contract for a relief pitcher was in 2011, when Jonathan Papelbon signed with the Philadelphia Phillies for a guaranteed $50 million over four years.
Demanding the highest contract for a reliever, Chapman is in talks with various squads, including the Los Angeles Dodgers, San Francisco Giants and the Yankees.
The demand for Chapman is high and if the Yankees are smart, they would do well to bow out if Chapman refuses to lower his price.
While his abilities are almost superhuman, money spent on Chapman would be money wasted that could secure some more immediate needs for the Yankees. For example, the need for middle bullpen relief and big bats to help kick-start the offense far outweighs the need for an expensive closer.
Before the season ended, I explored the possibility of pursuing Chapman again, with a conclusion that this is the move that New York should make this off-season. However, with a $100 million price tag lingering over his head, the price wouldn't even be worth it.
Free agency is littered with reliable relief pitchers that would demand far less money and probably make more of a difference in an established Yankee bullpen. With Dellin Betances still primed to be a late-game reliever, there are various options available to fit right in.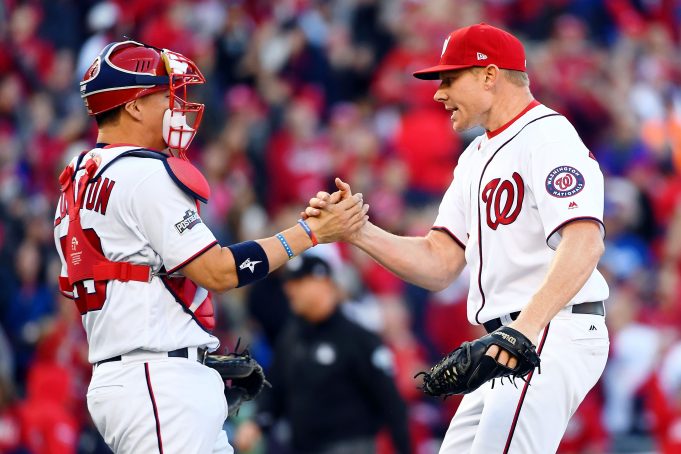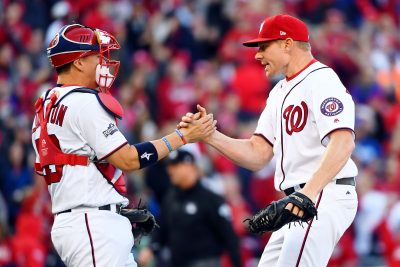 Mark Melancon is one of those options. At 31 years old, he's been with the Yankees organization before and, despite disappointing, he has steadily improved over the years.
In his time with the Pittsburgh Pirates and Washington Nationals this past season, he managed a 1.64 ERA and recorded 47 saves. With a strikeout-to-walk ratio of 65/12, Melancon proved to be a valuable asset to both the Pirates and Nationals and could take his talents back to the Bronx.
A much less expensive option for the Yankees, Melancon would fit in quite well with the vision for the 2017 Yankees. Kenley Jansen could also be another affordable option for the Yankees. A closer with 47 saves on the season, Jansen helped lead the Dodgers to the NLDS, while also boasting the best strikeout-to-walk ratio in the NL (104/35).
Chapman is certainly an impressive specimen. His dominance in the postseason further increased his value in the league. And what's not to enjoy about his play? He is a strikeout machine who consistently throws in triple digits with skill, unlike any other reliever.
Signing him would be an excellent pick-up, but it leaves the Yankees with fewer resources to fill the gaping holes in their roster. With his asking price at an astronomical level, it makes no sense to continuing to pursue the flamethrower, no matter how skilled he may be.
If Chapman lowers his asking price, he should be back in Yankees pinstripes next season. If not, it's time for Cashman and his staff to move on as there certainly are other reliable options to pursue.