If history means anything, the New York Yankees must stray from signing players this off-season who have done damage against them.
T
here are players that have amazing overall stats in their careers. Then there are players that have completely dominated the
New York Yankees
in their careers. And these are the players that the Yankees tend to go after, which often leads to unimpressive results.
With winter meetings starting and the farm system spitting out talented youth at an alarming rate, the Yankees are looking to make some moves to bolster their rotation and offense. The last thing they should do is consider signing former Yankee-killers.
That's right, no sense going after Jose Bautista, Edwin Encarnacion or Mark Trumbo. If history is any indication, the biggest thorns for the New York Yankees turn out to be the biggest busts when brought to the Bronx.
Let's take the case of Carl Pavano for example. Starter and reliever for the Florida Marlins in 2003, Pavano was not Josh Beckett, but he did his part in shutting the Yankees down. In nine innings pitched, he held the Yankees to one run while striking out six and walking one.
After one more season with the Marlins, one where he earned a spot on the All-Star team, Pavano signed with the Yankees, who counted on his postseason dominance to make a difference for their rotation.
As you may know, that didn't work at all.
Pavano's stint with the Yankees turned out to be a mess, despite starting out strong. In June of 2005, his first season in the Bronx, he succumbed to a shoulder injury and was placed on the disabled list.
In his injury-riddled time in New York, which included several other trips to the DL and eventual Tommy John surgery, Pavano proved that not everyone can survive in the Bronx.
Pavano compiled a 9-8 record in three seasons in New York, including a less-than-impressive 5.10 ERA in only 146 innings pitched.
This is the mentality that the Yankees need to avoid. They've done it many times over the years and players that have come to the Yankees after dominating them never work out.
A.J. Burnett was 6-3 against the Yankees, only to be 34-35 with a 4.82 ERA when in the Bronx. Kevin Youkilis? He batted .300 against the Yankees, only to bat .219 in one season with them.
It's a trend that has stretched on for decades and it is something the Yankees need to avoid if they want to be a playoff-caliber team once again. Enough with bringing in aging free agents that have done damage against the Yankees in the past. They can come to the Bronx but it has been proven that it just doesn't work. So why keep doing it?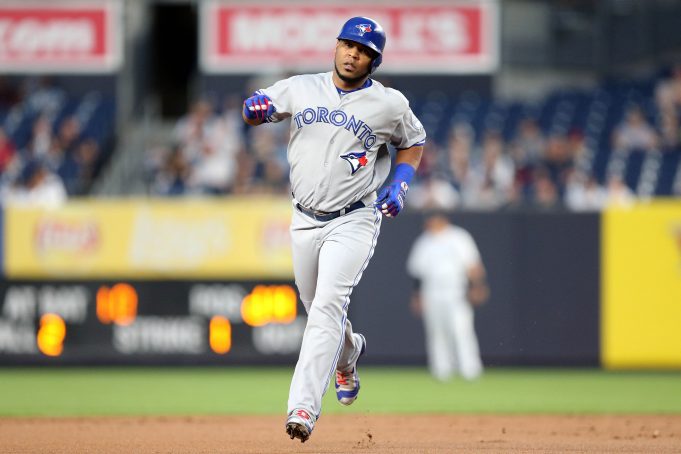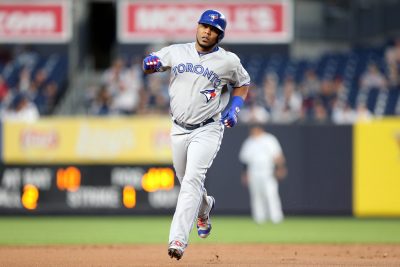 Jose Bautista has always hit the Yankees well. So has Edwin Encarnacion, but bringing them to the Bronx won't solve anything and will probably turn out to be a waste of money and effort.
In the end, after their departures, all that will be left are crushing memories of what they couldn't do in the Bronx.
With such a strong core of young players coming up, there very well could be a future legend making their way to the Major Leagues, one that other teams would kill to sign. The focus should be on developing these, and other, young players into athletes that can torture other teams with their performances, not just from buying contracts of those that have destroyed the Yankees.
The list of this off-season's free agents is rife with big name talents that have been thorns to the Yankees in their careers. And the best advice for the New York Yankees is to stay away, no matter what.
If the Yankees want to continue upon their second half resurgence from last season, they must resist the temptation of signing players who have dominated the Yankees. Signings like that will only make a former Yankee killer a current Yankee killer…only this time, the damage will be done from the inside out.