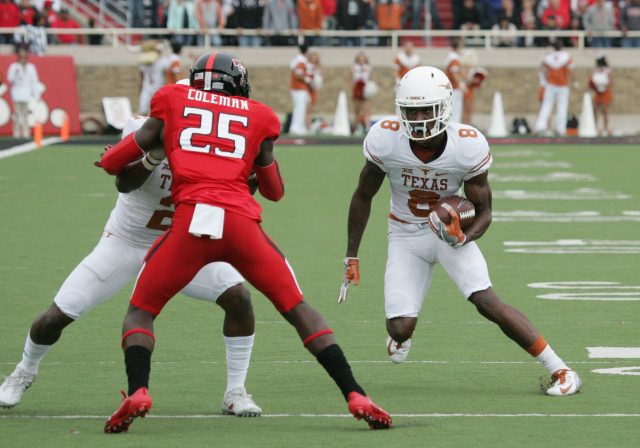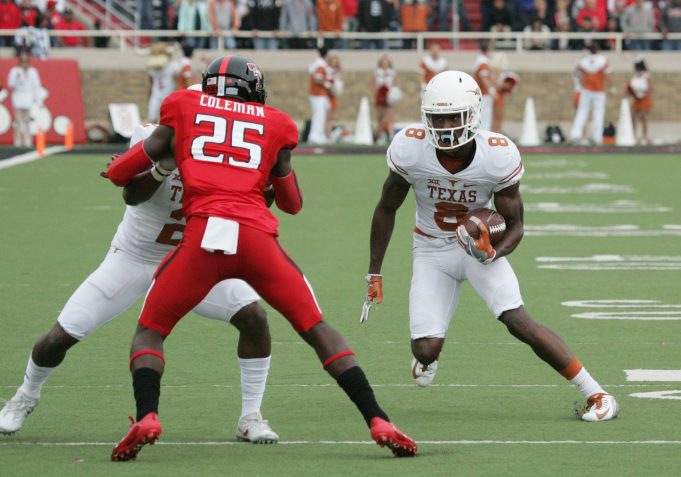 Texas Tech defensive back Douglas Coleman came up with the college football play of the year on Saturday against the Texas Longhorns.
While, around these parts, the Big Apple, the National Football League reigns supreme, nobody can argue some of the craziness we see on Saturday.
College football, wherever it's played in this great country of ours, showcases some of the wackiest plays.
One such play occurred today.
With the Texas Longhorns on Texas Tech's turf, running back D'Onta Foreman was en route to dragging the entire Tech defense in for a score. Amazingly, he didn't snag that score because Tech's Douglas Coleman came out of the mass of humanity with the football and returned it 100+ yards the other way:
What. Just. Happened. pic.twitter.com/5m1fNC5oVg

— Barstool Sports (@barstooltweetss) November 5, 2016
The moral of the story? Never give up, kids.