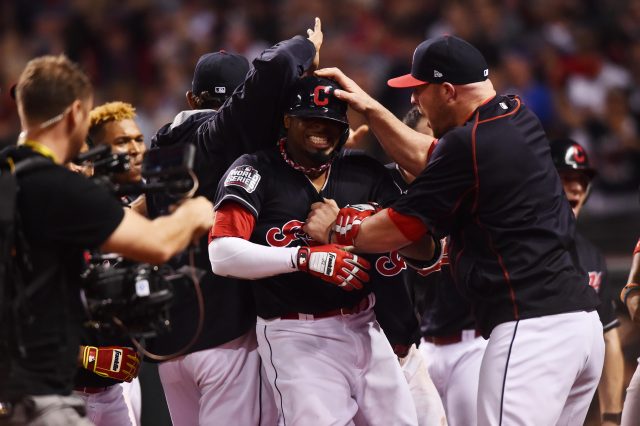 Down two runs with two outs in the bottom of the 8th-inning, Cleveland Indians outfielder Rajai Davis smashed a dramatic game-tying HR.
It doesn't, it can't get any better than what sports fans have witnessed on Wednesday night during Game 7 of the 2016 World Series.
With the Cleveland Indians down two runs facing a two-out situation in the bottom of the 8th-inning, Rajai Davis walked up to the plate with a runner on second base. The pitcher he was to face would be Aroldis Chapman.
David shocked the world:
Rajai. Davis.

Cleveland. Legend. #Game7 pic.twitter.com/PptzTVwcu5

— MLB (@MLB) November 3, 2016
A more dramatic home run in baseball simply couldn't be conjured up.
The two teams are currently in the bottom of the 9th-inning with the score tied at six.